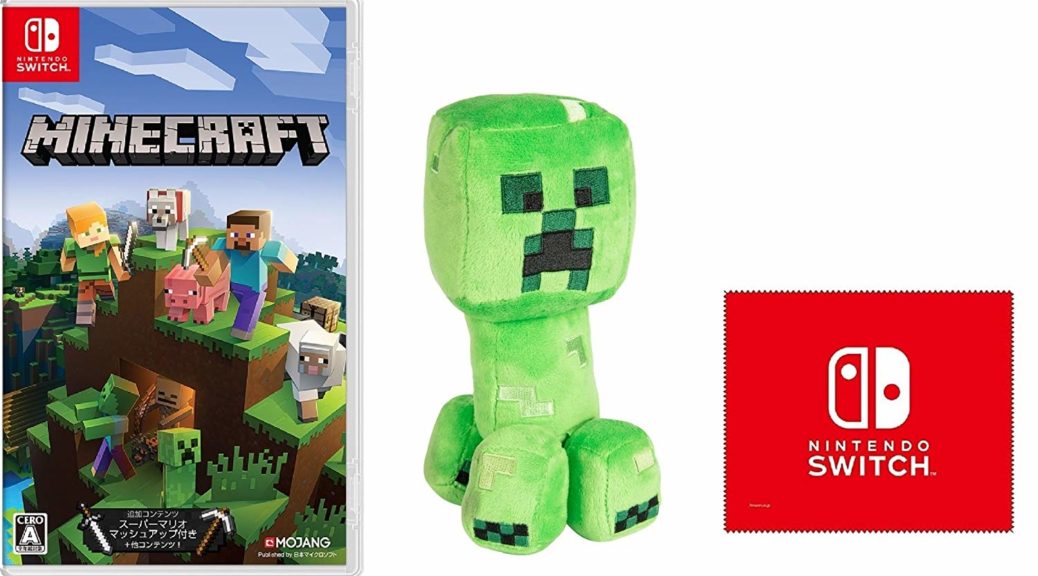 Amazon Japan Is Now Selling Minecraft Switch With A Creeper Plush
Amazon Japan Is Now Selling Minecraft Switch With A Creeper Plush
Last week, Amazon Japan was offering a special bundle which includes a copy of Minecraft for Nintendo Switch, Baby Wolf plush, and Nintendo Switch cleaning cloth.
This week, a new bundle appeared – instead of the small Baby Wolf plush, players can opt to receive a small Creeper plush.
Import the bundle here (ships worldwide).