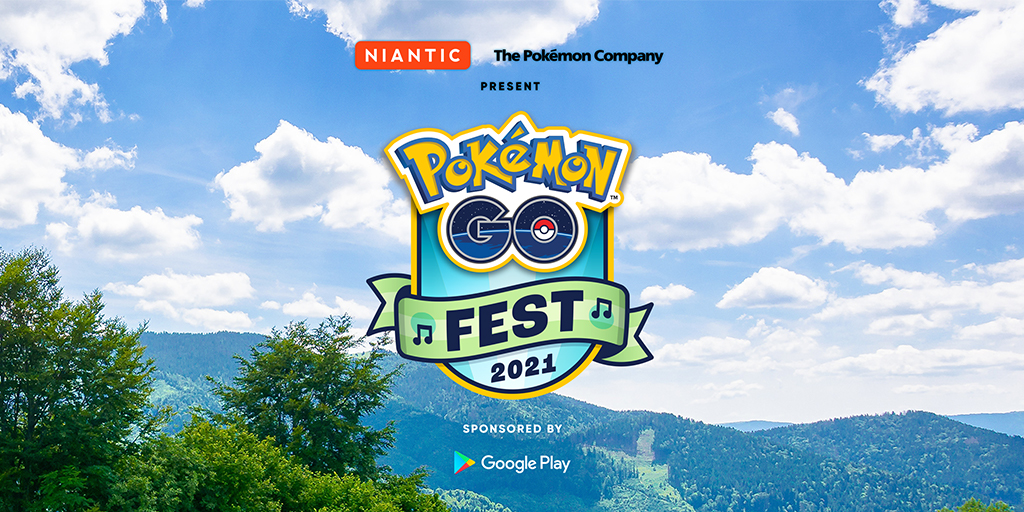 Android Players Will Receive Special Sponsored Gift in Pokémon GO from Google Play
Android Players Will Receive Special Sponsored Gift in Pokémon GO from Google Play
Pokemon GO Fest 2021 may be offering some in AND out of game perks for Pokemon GO players.
Google Play is the official sponsor of Pokemon GO Fest 2021 and certain players will be eligible for benefits from its subsidiary, Youtube.
The perk? Youtube Premium which gives users YouTube and YouTube Music ad-free and also offline play. This offer would last three months but we aren't sure yet who counts as an "eligible player" but were told that there would be more news later this week on this.
On Day 1 of Pokémon GO Fest 2021, Android phone users can get a free sponsor gift with the following: one Incense, one Super Incubator, and 30 Ultra Balls. Super Incubators are rarely given out like this so it's a nice item to snag for free.
Check out the post below for more details.
Trainers,

We're excited to welcome Google Play as the official sponsor of Pokémon GO Fest 2021! Read on to learn more about the exclusive perks and surprises you can look forward to.

Leading up to Pokémon GO Fest 2021

Three months of YouTube Premium: To celebrate the fifth anniversary of Pokémon GO, eligible trainers will get three months of YouTube Premium for free! YouTube Premium is everything viewers love about YouTube—uninterrupted. The service enables users to enjoy both YouTube and YouTube Music ad-free, offline, and in the background. Look out for more news on this next week!
Google Play Points multiplier: From Monday, July 12, 2021, to Sunday, July 18, 2021, Google Play subscribers will earn 4× Google Play Points on all purchases made in Pokémon GO—including tickets to Pokémon GO Fest 2021. Google Play Points can be redeemed for Pokémon GO coupons and more. If you use an Android device and don't have a Google Play subscription, you can sign up for one here.
Exclusive content with The Try Guys: To help you get ready for Pokémon GO Fest 2021, we teamed up with The Try Guys to bring you the ultimate Pokémon GO Fest 2021 training experience. Full of Pokémon GO tips and celebrity cameos (like Jordan Fisher and Chloe Kim!), you'll choose your own adventure and the topic you want to focus on, whether that's fitness, music, exploration, or all of the above! Jump into the challenge and get ready for an epic Pokémon GO Fest experience!

During Pokémon GO Fest 2021

Google Play Sponsored Gift: Trainers using Android devices will be eligible for a special Sponsored Gift on Day 1 of Pokémon GO Fest 2021, July 17. This bundle will include one Incense, one Super Incubator, and 30 Ultra Balls! Learn more about how Sponsored Gifts work here.

We hope you're excited for Pokémon GO Fest 2021—we certainly are!

Please be aware of your surroundings and follow guidelines from local health authorities when playing Pokémon GO. Upcoming events are subject to change. Be sure to follow us on social media, opt in to receiving push notifications, and subscribe to our emails to stay updated. For the latest on in-game events and feature updates, be sure to check this help center article.

Google Play Points disclaimer: Google Play Points are available only in select countries. YouTube Premium disclaimer: New users only. Terms apply.

—The Pokémon GO team