Animal Crossing Sanrio Amiibo Cards Prices Surge Due To Scalpers
Animal Crossing Sanrio Amiibo Cards Prices Surge Due To Scalpers
Reprints of the limited Animal Crossing Sanrio Collaboration Card Packs have just been released last week, but it did not take too long for them to fly off the shelves and be resold at exorbitant prices.
Each one of these packs, retailing at $5.99 USD, contains six cards from the Sanrio collection: Rilla, Marty, Étoile, Chai, Chelsea, and Toby. By scanning these cards, players can unlock Sanrio-themed items and invite special villagers.
However, in spite of restrictions on the number of packs purchasable by each customer, it has failed to prevent these packs from finding their way on marketplaces like eBay and being sold at hundreds of dollars, as seen in the screenshot below (courtesy of NintendoLife).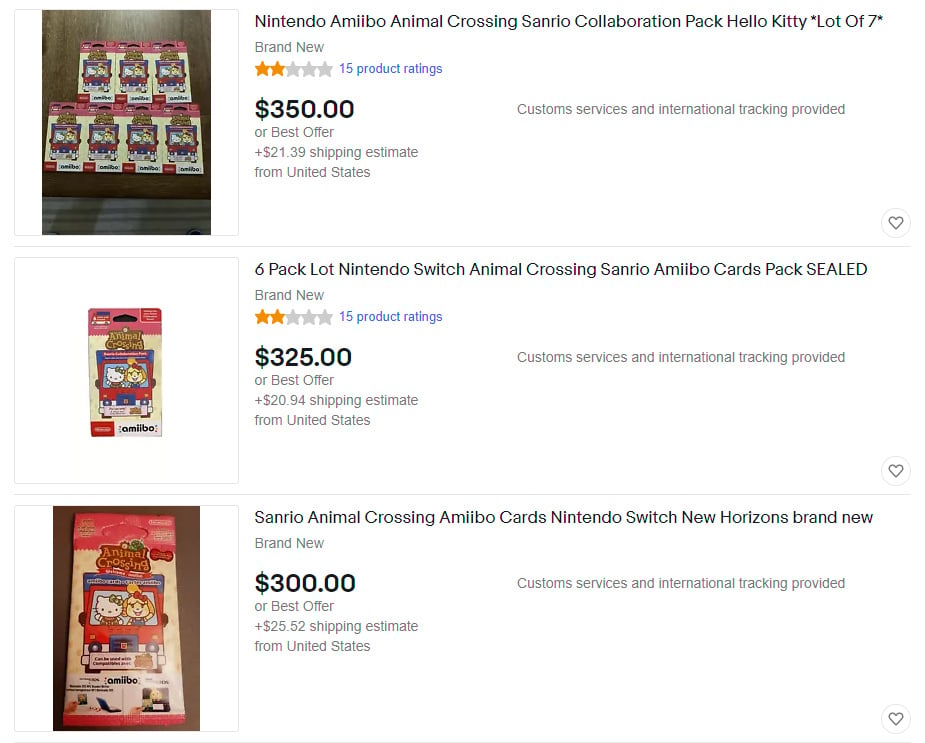 Just like with other collectibles like promotional Pokemon cards, the limited nature of these amiibo cards make them a prime target for scalpers. Unfortunately, this means that the average person cannot reasonably expect to get these cards at their original retail price, which is a huge shame. That being said, Nintendo had originally stated that these Sanrio amiibo cards would not be reprinted, but the fact that the opposite happened this time around might mean that another release might still be possible and that more players will be able to get these cards at more reasonable prices.
Let us know what you think in the comments!