Atelier Ryza: Ever Darkness & The Secret Hideout Launches November 1st In Europe
Atelier Ryza: Ever Darkness & The Secret Hideout Launches November 1st In Europe
Koei Tecmo Europe and Gust Studios' latest entry into the Atelier series will also be launching in Europe this November!
Atelier Ryza: Ever Darkness & The Secret Hideout launches for Europe on 1st November 2019, three days after the game's release in North America. The game's official website for Europe has also been opened.
This latest entry will feature a new protagonist named Reisalin "Ryza" Stout which will be voice by Yuri Noguchi.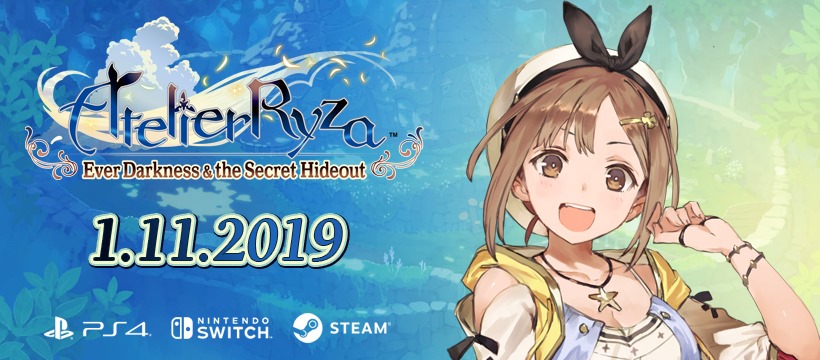 Here's the announcement:
We are thrilled to announce that Atelier Ryza: Ever Darkness & the Secret Hideout comes to the west on *drum roll* the 1st of November 2019 for PS4, Switch, and Steam! Check out our cute new website: https://t.co/eI6naPpfE8 pic.twitter.com/I6PVbm5Gka

— KOEI TECMO EUROPE (@koeitecmoeurope) June 27, 2019