Bandai Namco Might Be Planning Its Own Direct-Style Online Presentation, Based On Fresh Trademark
Bandai Namco Might Be Planning Its Own Direct-Style Online Presentation, Based On Fresh Trademark
It looks like publisher Bandai Namco could be cooking up something exciting for its fans, in the near future!
According to a recently uncovered listing, the company has recently trademarked the term "BANDAI NAMCO NEXT" for some unknown purpose. You can take a peek at a screenshot of it below: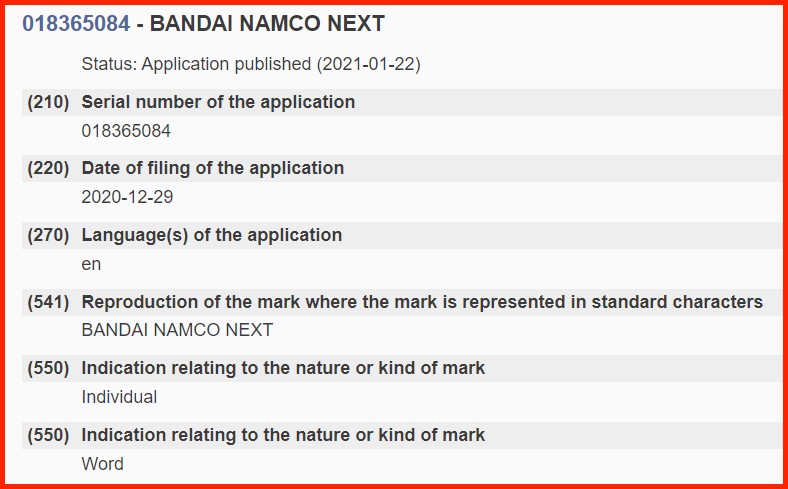 The trademark itself covers a wide variety of entertainment such as "performances, shows, plays, concerts" and more. However, it also covers "providing information about video games, computer games, amusement machines, amusement centers, amusement parks, sound, music, images, animation or movies through telecommunication or computer networks".
This has spurred some fans to ponder if Bandai Namco might be planning some sort of online presentation in a similar style to Nintendo's Direct broadcasts and Sony's PlayStation State of Play livestreams. The term "NEXT" even implies some sort of showcase for future games.
Of course, all of this is purely speculative for now. We'll just have to wait and see if Bandai Namco uses this trademark for something official in the future!