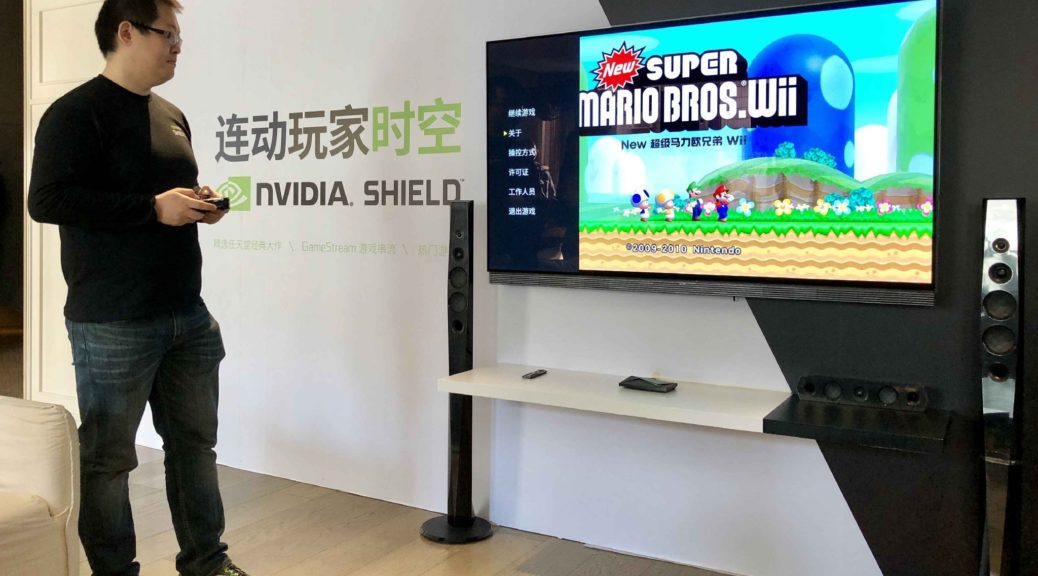 You Can Now Play Wii Games On Nvidia Shield In China
You Can Now Play Wii Games On Nvidia Shield In China
The Nvidia Shield, a console that runs PC games, has launched in China today.
What makes the Nvidia Shield much more special in China is Nintendo's partnership with Nvidia in the region. Customers in China will be able to purchase Wii games at RMB68 (USD10) on the Nvidia Shield, such as New Super Mario Bros. Wii, The Legend of Zelda: Twilight Princess, and Punch Out. More Wii and GameCube games will be added in the future.
According to reports the Wii titles are emulated on Nvidia Shield and have been upscaled to 1080p. The games have also received some UI changes to show Nvidia controllers instead of the Wiimote. This marks the first time Wii games are officially available for purchase in China.
Since both the Nintendo Switch and Nvidia Shield are powered by the same chip and technology, the possibility of the Switch running GameCube and Wii games on Virtual Console has drastically increased.
Check out some videos of Wii titles running on Nvidia Shield below.
VIDEO: The Legend of Zelda Twilight Princess (Chinese Simplified) on NVIDIA Shield.
Graphics have been upscaled to 1080P. pic.twitter.com/IrFoE7Xgea

— Chinese Nintendo (@chinesenintendo) December 5, 2017
VIDEO: New Super Mario Bros. Wii (Chinese Simplified) on NVIDIA Shield.
Graphics have been upscaled to 1080P. pic.twitter.com/yp2vWZ83JP

— Chinese Nintendo (@chinesenintendo) December 5, 2017