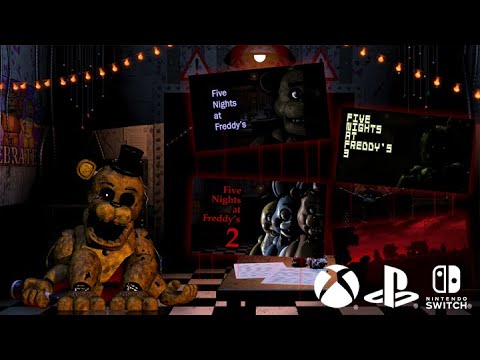 Check Out Five Nights At Freddy's 1-4 Launch Trailer, All Titles Now Available On Switch eShop
Check Out Five Nights At Freddy's 1-4 Launch Trailer, All Titles Now Available On Switch eShop
The horror strategy masterpieces are finally out on the hybrid system!
Clickteam and Scottgames' Five Nights at Freddy's 1 to 4 is now available to download on the Nintendo Switch via eShop for USD 7.99 each.
All four titles have been adapted to work with the standard controller so players can enjoy the thrill of avoiding Freddy and his friends while completing the nightly objectives from the comfort of the living room.
Watch the launch trailer below: