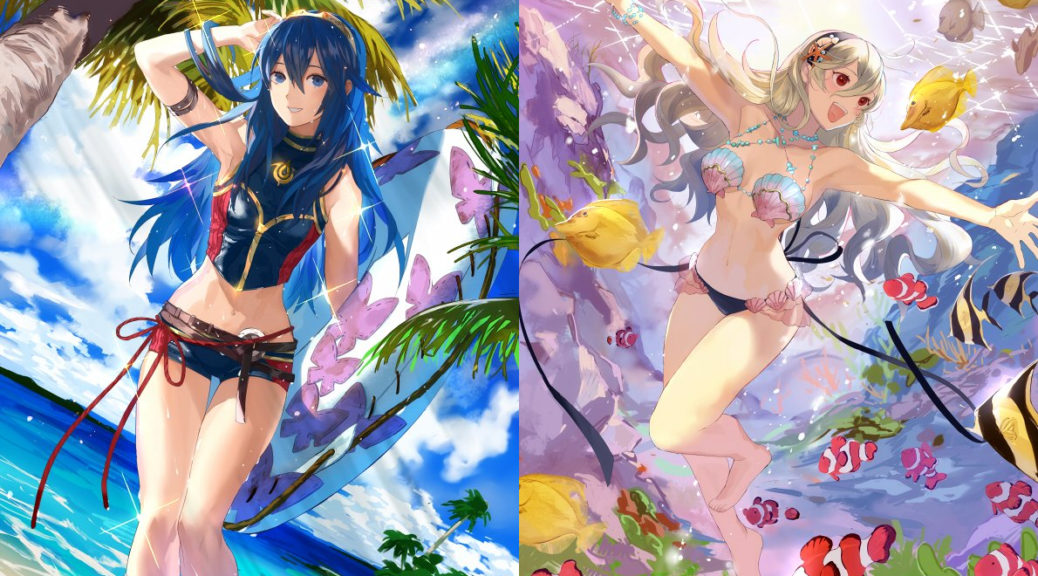 Check Out Lucina & Corrin In Summer Gear, From The Fire Emblem Cipher Trading Card Game
Check Out Lucina & Corrin In Summer Gear, From The Fire Emblem Cipher Trading Card Game
Thanks to the Fire Emblem Cipher trading card game, Lucina and Corrin fans can now get into the summer groove a little early.
Mayo, one of the TCG's many artists, recently released clean images of two beautiful cards. Namely, they depict Lucina and Corrin (Female) with their own special swimsuit designs – which are completely original to the TCG.
Both cards are expensive and rare – so this is a nice compromise for fans that don't want to burn a hole in their wallets. Check them out below, in full resolution.
ファイアーエムブレム0(サイファ)でこちらのカムイとルキナの水着プロモカード描かせていただきました!
My artworks for Fire Emblem Cipher as promo cards. I hope you like both Summer Corrin and Lucina!#FEcipher https://t.co/e65HtZZqso pic.twitter.com/kJLle76W5o

— まよ (@mayo_moyo) January 13, 2019