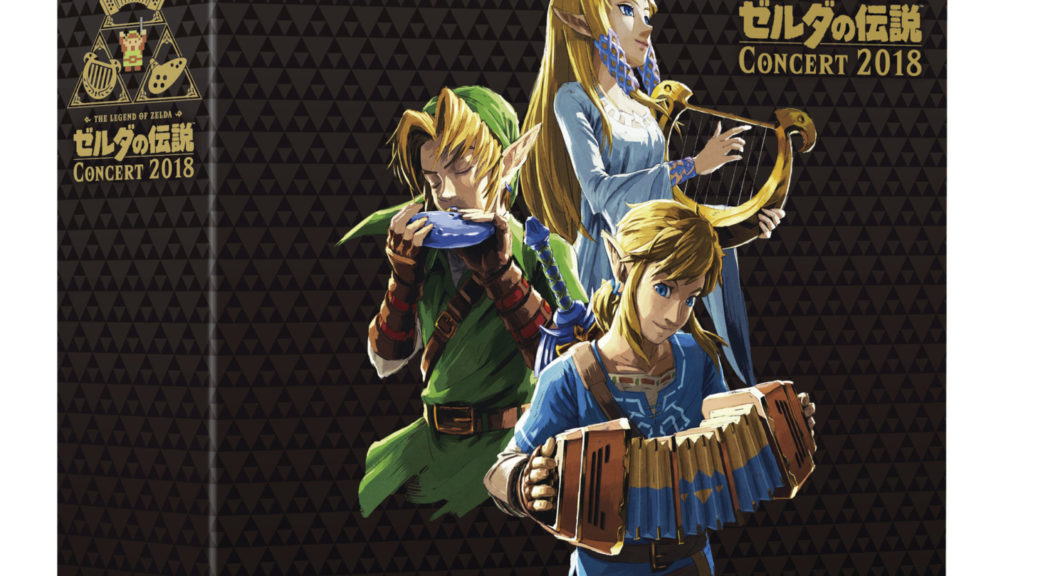 Check Out The Contents Of The Legend Of Zelda Concert 2018 Album Launching March 6 In Japan
Check Out The Contents Of The Legend Of Zelda Concert 2018 Album Launching March 6 In Japan
Back in November and December 2018, The Legend of Zelda Concert 2018 was held in Osaka and Tokyo. It is a godsend now that an album featuring the concert recording is on its way to Japan.
Nippon Columbia has announced that The Legend Of Zelda Concert 2018 Album will be released on 6th March 2019. In addition, two versions have been revealed – the standard and limited editions. First, the limited edition will include two audio CD's and a Blu-Ray disc which features the recording of the concert and the video game footage shown on stage. Also, the audio is said to have high quality source of 96khz / 24bit. Four types of acrylic charm and an original metallic plate are also included in the pack.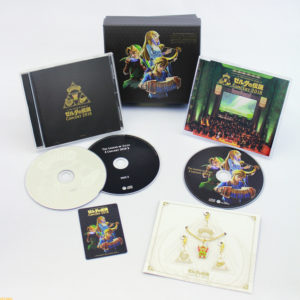 Meanwhile, the standard edition will include only the two audio CD's. The limited and standard editions will be offered for 5,500 yen and 3,000 yen (not including taxes), respectively.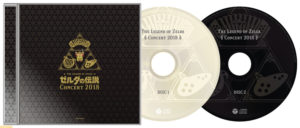 Check out the tracklists for the album and Blu-Ray below:
Disc 1

Main Theme – Breath of the Wild
Breath of the Wild Medley – Hyrule
Zelda's Theme
Ocarina Melodies Suite 2018
Boss Battle Medley 2018
A Link Between Worlds & Tri Force Heroes Medley
Breath of the Wild – Champions

Disc 2

Link's Awakening Medley
Breath of the Wild – Kass Medley
Horse Race
The Legend of Zelda ~Harp Lesson~
Breath of the Wild – Final Battle (Note: includes Hyrule Castle Theme, Ganon's appearance theme, Champion's intervention theme, final Ganon battle themes, "interlude" theme, final battle theme, epilogue and ending theme)
The Legend of Zelda Main Theme
Nintendo Switch Presentation 2017 Trailer BGM

Blu-Ray

Orchestra Selection

Part 1

Main Theme – Breath of the Wild
TALK1
Breath of the Wild Medley – Hyrule
Zelda's Theme
Ocarina Melodies Suite 2018
TALK2
Boss Battle Medley 2018
A Link Between Worlds & Tri Force Heroes Medley
TALK3
Breath of the Wild – Champions

Part 2

Link's Awakening Medley
TALK4
Breath of the Wild – Kass Medley
Horse Race
TALK5
The Legend of Zelda ~Harp Lesson~
TALK6
Breath of the Wild – Final Battle (Note: includes Hyrule Castle Theme, Ganon's appearance theme, Champion's intervention theme, final Ganon battle themes, "interlude" theme, final battle theme, epilogue and ending themes)
TALK7
The Legend of Zelda Main Theme

Encore

TALK8
Encore (piano performance by Koji Kondo)
TALK9
Nintendo Switch Presentation 2017 Trailer BGM

Game Selection

Part 1

Main Theme – Breath of the Wild
Breath of the Wild Medley – Hyrule
Zelda's Theme
Ocarina Melodies Suite 2018
Boss Battle Medley 2018
A Link Between Worlds & Tri Force Heroes Medley
Breath of the Wild – Champions

Part 2

Link's Awakening Medley
Breath of the Wild – Kass Medley
Horse Race
The Legend of Zelda ~Harp Lesson~
Breath of the Wild – Final Battle (Note: includes Hyrule Castle Theme, Ganon's appearance theme, Champion's intervention theme, final Ganon battle themes, "interlude" theme, final battle theme, epilogue and ending theme)
The Legend of Zelda Main Theme
Nintendo Switch Presentation 2017 Trailer BGM