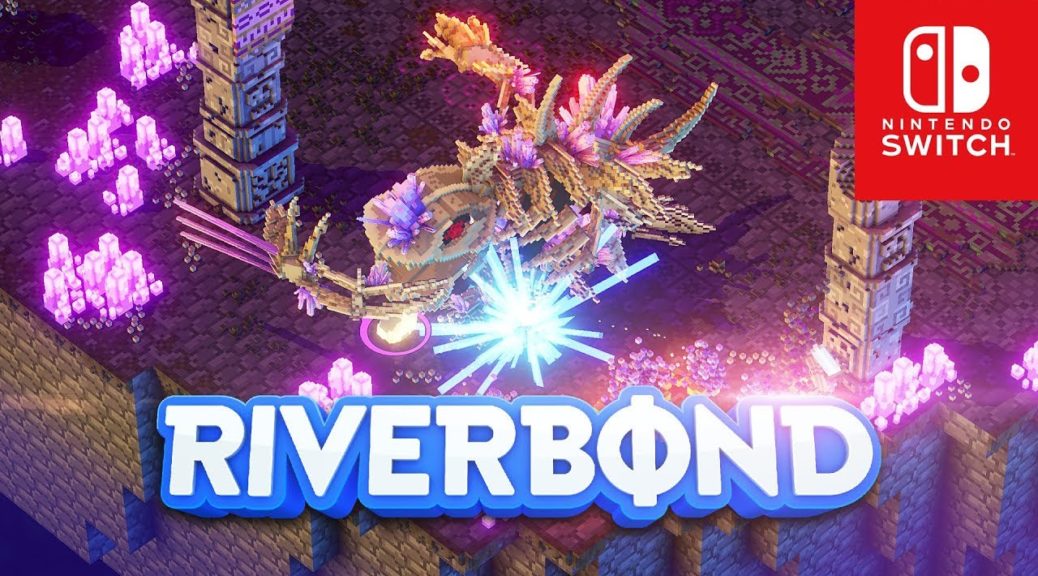 Couch Co-Op Dungeon Crawler Riverbond Coming To Switch In 2019
Couch Co-Op Dungeon Crawler Riverbond Coming To Switch In 2019
Developer Cococucumber has announced that their couch co-op dungeon crawler Riverbond  will be launching on Switch sometime this year.
In this game, up to four players explore a whimsical voxel universe, exploring dungeons and looting treasure. The Switch version of Riverbond is set to feature a brand new area or world for the title, which will be coming to the other versions of the game later as DLC. Currently, no set release date was given other than 2019. We will bring more details as they come.
Check out the trailer below, along with some additional press details:
TORONTO – August 5, 2019 – Riverbond, a shoot-and-slash dungeon crawler with solo and couch co-op play from Cococucumber, will welcome adventurers with lighthearted, loot-grabbing fun on Nintendo Switch later this year.

Up to 4 players set sights on treasure in a stunning voxel world. Break apart enemies, objects, and environments in an eruption of cubes with real-time physics. Discover secrets and face foes across handcrafted levels and 8 whimsical worlds, including a world debuting on Nintendo Switch, and coming to PlayStation 4, Xbox One and PC as DLC.

Face the evil threatening the land by choosing melee or ranged weapons for fast-paced combat to suit any play style. The quick arcade-like pace and responsive controls give the party a leg up on waves of mobs and exciting boss fights. With the retro spirit of classic hack-and-slash cooperative games, Riverbond marries the nostalgic genre with modern flair.

An enchanting score by acclaimed composer Ryan Roth (Void Bastards, The Beginner's Guide, Starseed Pilgrim) adorns the adventure across glistening, snowy peaks and wondrous valleys. Don a variety of charming crossover skins like The Kid from Bastion, Shovel Knight, Raz from Psychonauts, Juan from Guacamelee!, and Bullet Kin from Enter the Gungeon.

"Riverbond is a homage to the 16-bit era and some of the best co-op memories we've ever made, but we're also inspired and humbled by modern indies which hold a special place in our hearts," said Vanessa Chia, Co-Founder and Art Director, Cococucumber. "By fusing classic arcade action with a modern approach to level design and co-op gaming, we hope to give families, friends, and every kind of adventurer a warm welcome on Nintendo Switch."

Riverbond will release on Nintendo Switch later this year, supporting English, French, Italian, German, Spanish, Russian, Simplified Chinese,Brazilian Portuguese, Polish, and Latin American Spanish, as well as Japanese and Korean at launch.
What do you think? Let us know in the comments.