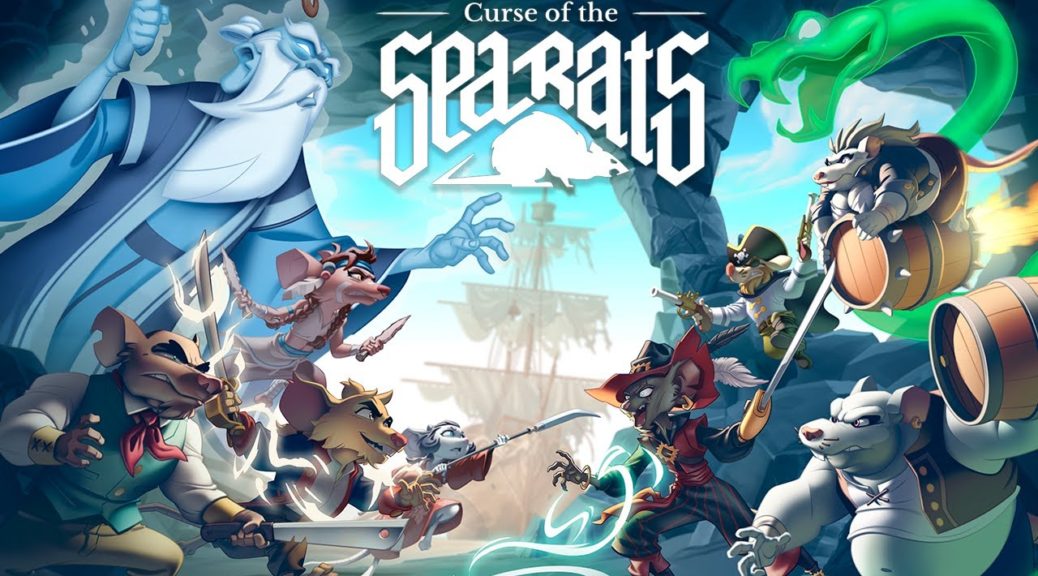 Curse Of The Sea Rats Sets Sail For Switch
Curse Of The Sea Rats Sets Sail For Switch
Developer Petoons Studio has announced Curse of the Sea Rats, a "ratroidvania" that's set its sights for a 2021 release on Switch.
As you could probably guess, Curse of the Sea Rats is a 2D platform adventure game where you play as a group of sailors who have been transformed into rats by an evil curse. The game notably features a combination of hand-drawn animation and 2.5D graphics, and is also planned to tie-into comic books as well as an animated series.
Check out the first trailer below, along with some additional details:
About

Curse of the Sea Rats is an exploration-focused, side-scroller role playing game leading a group of heroes who are transformed into rats by a pirate witch. Help them rescue the Admiral's son and break the magic spell!

"Curse of the Sea Rats is part of a transmedia project including an animated series, comic books, and toys," said Petoons Studio CEO Sergio Garcia. "The game will become the first metroidvania starring rats."

Curse of the Sea Rats will feature four playable characters, and single and local multiplayer modes in which you will have to investigate 11 different scenarios in the coast of Ireland in 1777.

Curse of the Sea Rats is planned to be released on Nintendo Switch, PlayStation 4, Xbox One, and Steam in 2021.

Key Features

Packing all of the best features you've come to know from the Metroidvania genre into a single game starring rats!
Investigate 11 different scenarios in a non-linear quest set in the coast of Ireland in 1777.
Four playable characters, local multiplayer mode, jam packed with weapons and special abilities to upgrade.
Beautiful hand-drawn animation with 2.5D graphics: 2D models crafted on a 3D game environment.
Story cut-scenes and NPC interactions fully voice acted by a professional cast.
Rich twisting plot set in a breathtaking lush-color fantasy style.
Suitable for every audience: from the casual to the hardcore gamer.
Try completing 100% of the quest or speedrun to the end of the game.
New downloadable content and free updates planned to engage our fans.
What do you  think? Let us know in the comments below.