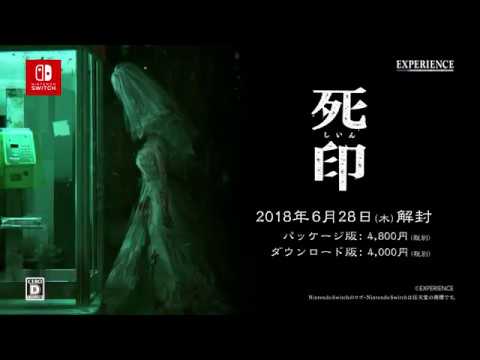 Death Mark Launches October 31 On Switch
Death Mark Launches October 31 On Switch
Aksys Games has announced the release date for Death Mark's Nintendo Switch version in the west.
The game will arrive on Halloween (October 31, 2018) in two forms – standard edition and limited edition. The Limited Edition comes with a copy of the game, artbook, soundtrack CD, temporary tattoo, slipcase, and a copy of the game.
Check out more details and an image for the PS4 Limited Edition below.
Aksys Games opened the creaky old door of their rundown mansion to reveal what evils await in the Limited Edition package of the highly anticipated survival horror adventure game, Death Mark. Coming on Halloween (naturally) for the PlayStation®4 system, the PlayStation®Vita system and Nintendo Switch™, the LE will include an exclusive 96-page full-color hardcover artbook, a spine-chilling soundtrack CD, a temporary tattoo of the fatal Mark, and a dramatic printed slipcase to entomb everything.

In Death Mark, A strange rumor is spreading in Tokyo's H City: those who bear the Mark will die. Unexpectedly appearing on the body, like a chewed up birthmark, the Mark is said to result in an unknown death. Now, having lost your memory, you stand before a mysterious house said to protect those who possess the Mark. As the doors swing open, the countdown to death has already begun.

Features of Death Mark include:

Search and Survive! – To avoid an almost certain gruesome death at the "hands" of angry spirits, you'll need to search your surroundings for clues to increase your odds of survival.

Ghost Busting – Sometimes the sword is more powerful than the pen. And when words fail it's time to stand your ground. Remember the price of not holding your own is an untimely death.

Riddle Me This – It's not enough to defeat the spirit that cursed you, you need to do it in the right way. If you don't you might survive, but end up wishing you hadn't. Be sure to parse all the clues and information you discover correctly to make your life continue to be worth living.