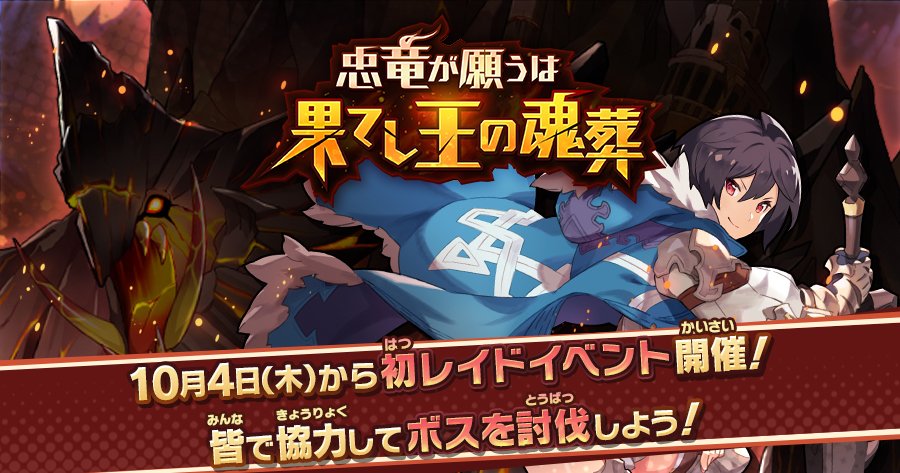 Dragalia Lost Commences First-Ever Raid Event On October 4
Dragalia Lost Commences First-Ever Raid Event On October 4
The first raid event for Dragalia Lost will be launching this Thursday, October 4!
Titled 'Loyalty's Requiem' – the raid event will pit up to 16 players against a single boss. Victorious players will receive a guaranteed 5-Star dragon!
For now, there is no indication of when the event will end.
Check out the in-game notice regarding the event below.
The Prince and his companions arrive at a volcano to slay the fiends there, but instead find themselves caught up in a battle for the fate of the world. With the help of a passionate instructor and a devoted dragon, can they halt a deadly fiend's revival before it's too late?
Update: Take note of the following points regarding events and co-op play.
You must must clear Ch. 2 / 2-1 (Normal) to participate in Event Quests.
You must clear Ch. 2 / 2-1 (Normal) to participate in Co- Op Play.
The event schedule and content may change without warning.