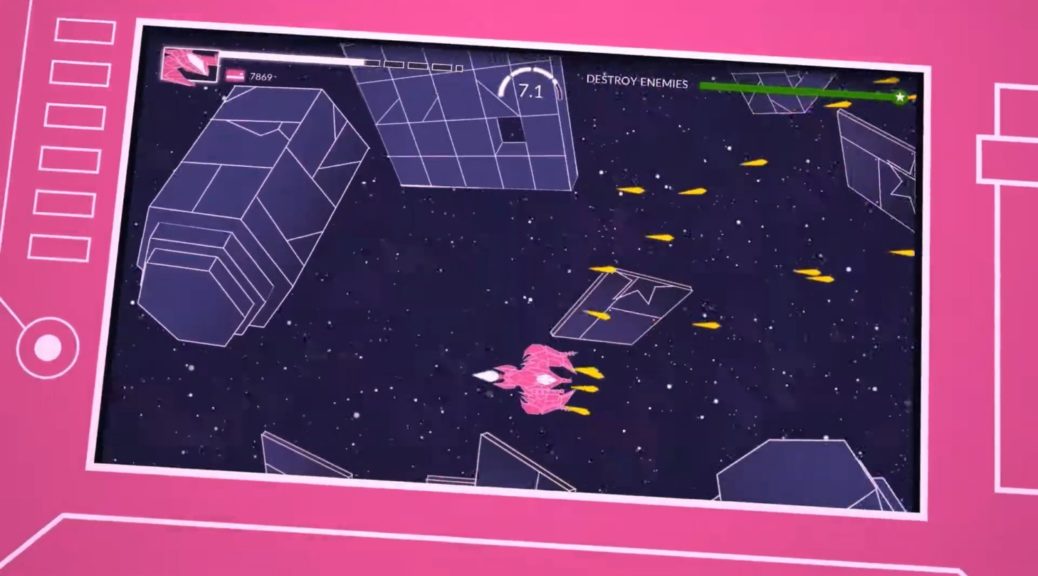 Escape From The Universe Now Available On Switch
Escape From The Universe Now Available On Switch
Cat-astrophe Games have released a retro-style top-down shooter dubbed Escape From The Universe for Nintendo Switch.
Escape From The Universe has players take control of a lone human survivor in a dangerous universe, shooting their way through hostile aliens in their ship and on foot. It features a deep storyline played across six campaigns, where players must make difficult choices that affect the fate of the universe. Escape From The Universe is available now via the Switch eshop.
Check out the trailer below, along with some additional press details:
Escape from the Universe is a game that combines the classic action shooter genre with a compelling story and tough moral choices. Player assumes the role of a nameless human survivor who tries to persevere in the hostile environment of the war-torn outer space. They travel through the universe, fight against aliens and help other survivors, still struggling to deal with the gruesome destruction of Earth and their Exodus into space.

The main story is divided into six big campaigns, taking place in different parts of the universe. Each campaign contains multiple quests with a variety of enemies, maps, obstacles, and at least one boss. Through defeating the enemies, helping other humanoids and visiting different locations, player discovers new information about the world, solves mysteries and finally – has to make decisions that will have a lasting impact on the world as they know it.

Features

● Wide variety of enemies will test your skillfulness and challenge you to adjust to ever-changing conditions.
● Save one person or save millions? Your decisions can have a lasting influence on the whole galaxy.
● Shooting isn't always the way to win – chase your enemies, avoid the obstacles, or leave your trusted spaceship and infiltrate hostile territory on foot.
● Limited palette of clean, flat colors combined with an otherworldly soundtrack create a retro feast for the eyes and ears.