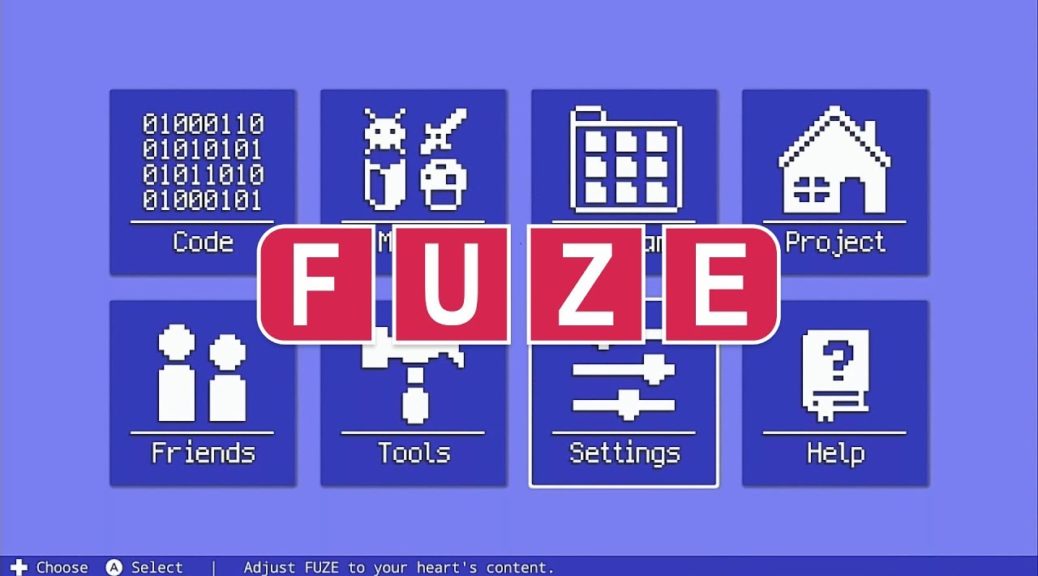 FUZE4 For Switch Delayed Again To July 12
FUZE4 For Switch Delayed Again To July 12
We have some unfortunate news for fans excited to program their own games in FUZE4 for Nintendo Switch.
Developers FUZE Coding have announced that the Switch version of the game design suite will see a delay again. Instead of 31 May 2019, FUZE4 will be hitting Nintendo Switch on 12 July 2019 – the third delay the game has seen in the past months.
In particular, the team cited small obstacles stacking up to the delay – such as difficulties coordinating between the US and UK teams. You can read the full blog post below for more information.
We're sorry to announce that FUZE4 Nintendo Switch has been delayed till the 12th of July

---

It is with quite a heavy heart that I write this particular news update, both humbled and honoured by the sheer amount of interest we've received from fans who have given us so much fantastic support, made some incredible comments or have just left us in awe by the anticipation you have for this product. Thank you to everyone for that. You're the reason for all the hours of overtime that the team puts into this project.

​In our hopes to get this out to you as soon as possible to meet that the demand shown for FUZE4 Nintendo Switch, we set our last release date short without anticipating the obstacles that can bring the coordination of a small indiedev team to a near standstill, when attempting to implement additional features beyond the original vision, including, but not limited to sickness, staff compassionate leave or coordinated effort between our UK team and our US team.

With a very iconic plumber's title set to release in June, we decided that rather than rush another release date, we would instead set one we absolutely knew would allow us to achieve our goals and see us funnel through the necessary checks on Nintendo's end. As such, FUZE4 Nintendo Switch's release date, as some of you suspected has been pushed back to the 12th of July.

We're disappointed to have let you down again and hope that come release the quality, the commitment and the passion we've put into this project outshines our reputation for reliable release dates and in time we will do better.
While disappointing, at least FUZE Coding seems to have its priorities in the right place. We'll report back if we hear anything new about FUZE4 for Nintendo Switch.