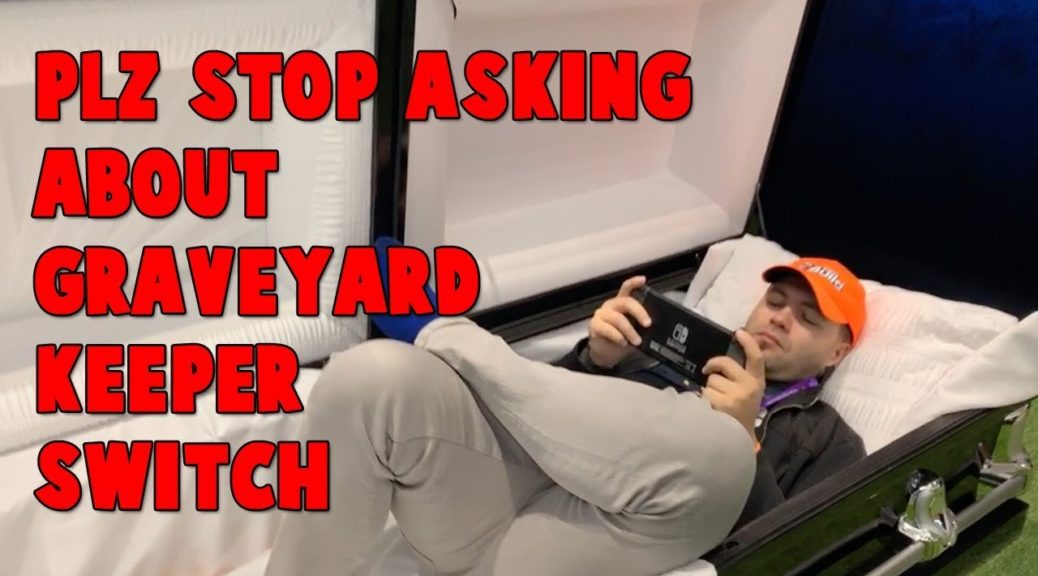 Graveyard Keeper Announced For Switch, Playable In Coffins At PAX East
Graveyard Keeper Announced For Switch, Playable In Coffins At PAX East
tinyBuild has announced Graveyard Keeper, a cemetery management simulator for Nintendo Switch.
Currently there's no word on a release date, but you can try out Graveyard Keeper at PAX East this weekend for the first time on Switch. In fact, tinyBuild shipped in a couple of coffins for players to play the game in, and the CEO says it's really comfortable.
Check it out below:
And the second (of three) PAX East announcement is here!

Graveyard Keeper, the morally questionable medieval cemetery management sim, is finally coming to Nintendo Switch very soon. And we're showing it, playable on device and in a coffin, at PAX East in Boston this weekend!

I made a short video demo-ing just how comfortable it is playing in a coffin. I'll just fill in the rest of this press release with absolutely useless facts about coffins.

Now, let's talk about coffins. It turns out you can easily get them on Amazon. I love capitalism. The listings clearly state that these items can be delivered to funeral parlors. So when we placed an order for 2 coffins to be sent to a Boston warehouse, we got a call from Amazon with some questions. We simply said we're going to.. . a coffin convention. ¯\_(ツ)_/¯

It worked and we got the coffins to the showfloor.

Now, the problem is that bodies are typically suspended on metal springs within the coffins. These are not comfortable at all. We had to take those out. These horizontal springs are also what allows you to pick up and carry the coffin around — the springs are tied to the strenghtened metal construction that goes directly into the handles. So unfortunately I cannot be carried around in this coffin around PAX. Makes me sad.

What you can do though is stop by, and check out the actual build in our super bright orange booth.