Groove Coaster: WaiWai Party Gets Touhou Project Arrangement Pack 3
Groove Coaster: WaiWai Party Gets Touhou Project Arrangement Pack 3
More new DLC has been announced for rhythm music game Groove Coaster: WaiWai Party in Japan.
Starting March 12, 2020, players will be able to purchase the Touhou Project Arrangement Pack 3, which contains 10 tracks from the Touhou Project games. It will also feature special songs from Touhou Spell Bubble.
The 10 tracks in Japanese below: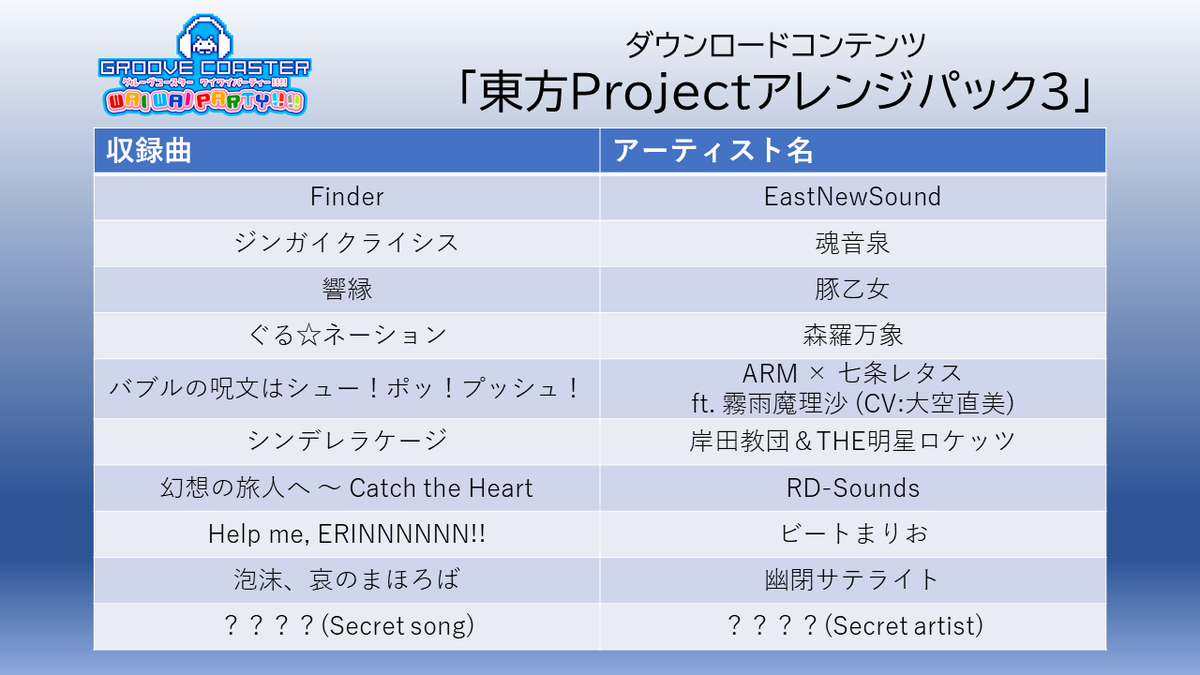 What do you think?