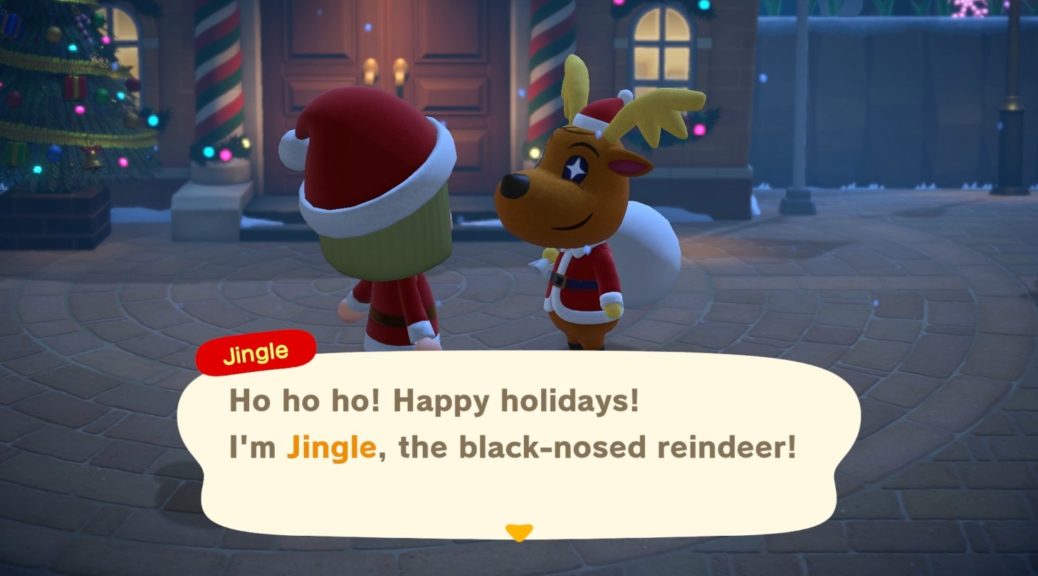 Guide: Completing The Toy Day Event For Animal Crossing: New Horizons
Guide: Completing The Toy Day Event For Animal Crossing: New Horizons
In a few days time, Animal Crossing: New Horizons players will be able to enjoy the Toy Day event for the Christmas season.
During the event, the special character Jingle will appear on players' islands, giving them the opportunity to earn exclusive Christmas themed items. To help players who want to complete the event quickly, we present a quick guide explaining how to complete the event below.
Starting Toy Day

Toy Day begins every year on December 24th at 5AM, and runs until December 25th 5AM.
In order to access the event, players must have their game updated to the latest version and meet certain requirements, which are detailed here.
During this event, Jingle will appear outside Resident Services. Talking to him will unlock the Festive Wrapping Paper recipe and start the event.
After crafting the Festive Wrapping paper, players must talk to Jingle again and he will give them the Toy Day Stockings furniture item and a Magic Bag.
The Magic Bag contains presents for all the player's villagers, and Jingle will task them with delivering the presents.

Delivering Presents

To deliver presents, players must equip the Magic Bag and talk to their villagers one by one.

Unlike previous titles, there is no need to choose which present to give to the villager, the correct present will be delivered automatically.

Presents can be delivered to villagers who are roaming the island, as well as inside their homes.
If one of the player's villagers is sleeping or cannot be found, they can try saving and reloading the game to change the villager's location.
Depending on how many presents are successfully delivered, the following exclusive Christmas items can be unlocked:

Gift Pile DIY Recipe ~ Delivered to more than half of the villagers
Toy Day Sleigh ~ Delivered to all of the villagers

Additional Rewards

Aside from delivering presents, there are a few other activities players can do to obtain additional rewards.
Jingle's Photo can be obtained by hanging the Toy Day stockings inside one's house on December 24th and interacting with it again on December 25th.
After completing the Toy Day event, players can exchange gifts with villagers to obtain Toy Day furniture items.

Villagers will only do a gift exchange if the player has wrapped their gift in wrapping paper.
What do you think? Let us know in the comments.