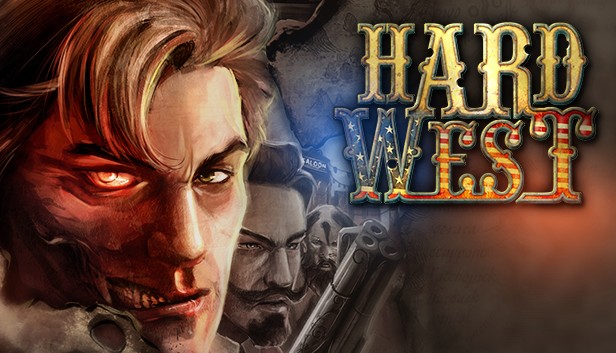 Hard West – Complete Edition Heading To Switch
Hard West – Complete Edition Heading To Switch
The war between cowboys and demons will eventually be crashing onto Nintendo Switch
Forever Entertainment has revealed that Hard West – Complete Edition will be heading to Nintendo Switch. The game features X-COM like turn-based combat through its eight story-missions and 40 independent scenarios. This port will also contain all previous DLC – such as the 'Scars of Freedom' content pack.
Forever Entertainment did not give a specific release window.
In the meantime, check out the game's original launch trailer below.
A Unique "Weird" West World: Explore a world where Western legends meet demons, arcane rituals and satanic cults and where the dead can walk the Earth again. For a price.

Compelling Turn-based Combat: Control 1-4 squad members in thrilling turn-based combat encounters and master a range of powerful western-inspired special abilities, from feats of gunslinging to survivability against all odds, to take out your opponents in a series of original tactical maps with unique story-based objectives.

Collect and Combine Special Abilities: Obtain new special abilities by collecting and equipping unique cards which are earned throughout the game by completing main- and optional objectives, exploration , bartering, treasure hunting and more. These cards can be combined to create even more powerful combos, and provide additional options in combat.

Choice and Fate: Experience a deep story where decisions made during and between combat scenarios will resonate through future events and change the ultimate fates of a divisive group of colorful characters.

Luck of the Draw: Use a combat system that goes far beyond pure probability by featuring luck as a unique guardian of engaging and challenging combat.

Dynamic Cover: Change the flow of combat thanks to an extensive cover system which allows for the creation of effective cover from objects in the environment, making flanking and maneuvering during battles a truly powerful tactic.

Shadow Spotting: Exploit the Blazing western sun to Locate out of sight enemies by the shadows that they cast, along with the sounds they make.

Ricochets: Utilize Metal objects to allow master gunslingers to shoot beyond the line of sight for increased tactical combat options, and diversified planning.

40 Historically Inspired Weapons: Equip and employ an eclectic collection of deadly shotguns, rifles, pistols and sniper rifles, all based upon real outlandish prototypes, designs and ideas from the era.