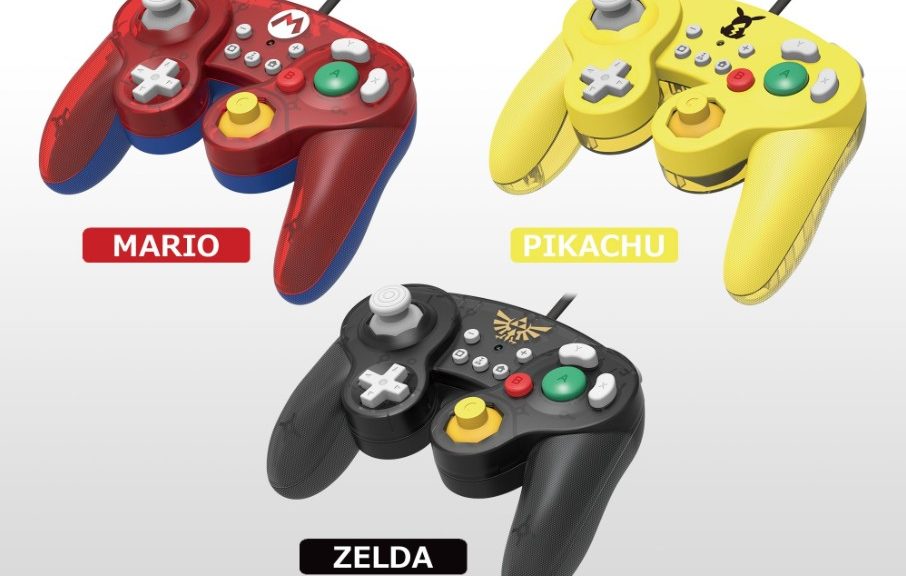 HORI Reveals Mario, Zelda, And Pikachu GameCube Controllers For Switch
HORI Reveals Mario, Zelda, And Pikachu GameCube Controllers For Switch
Japanese accessory maker HORI has announced official Nintendo licensed classic controllers featuring Super Mario, The Legend of Zelda, and Pikachu designs in Japan.
These controllers are designed after classic GameCube controllers, perfect for playing Super Smash Bros. Ultimate and other Nintendo Switch games. You can connect the classic controller to your Nintendo Switch Dock while playing in TV Mode.
A cool feature included with these controllers is something called Rapid Fire Hold. When activated, the system will press a button 5, 10, or 20 times per second (A, B, X, Y, ZL, ZR, L, R, D-Pad).
All three controllers are scheduled to launch in October 2018 and are now available to import on Amazon Japan. Links to pre-order and more pictures can be found below.
HORI Classic Controller for Nintendo Switch – Super Mario (ships worldwide)
HORI Classic Controller for Nintendo Switch – The Legend of Zelda (ships worldwide)
HORI Classic Controller for Nintendo Switch – Pikachu (ships worldwide)
Source: