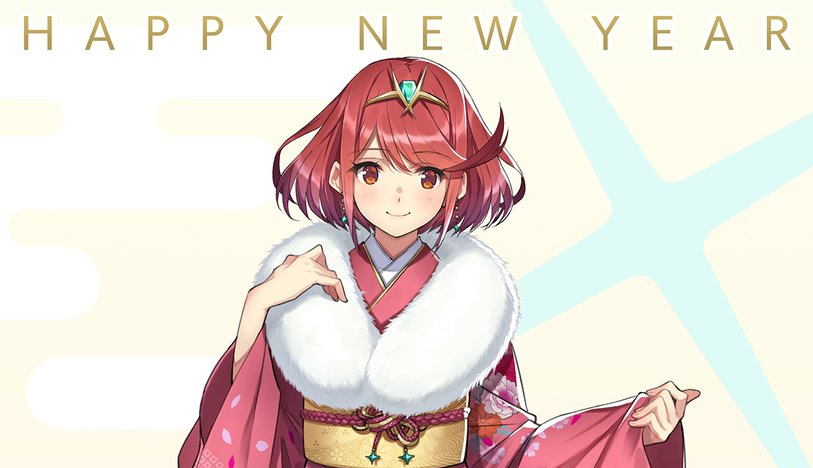 Japan: Monolithsoft Holding New Year's Campaign, 300 Winners Will Receive Pyra Postcard
Japan: Monolithsoft Holding New Year's Campaign, 300 Winners Will Receive Pyra Postcard
It looks like Japan really can't get enough of Pyra wearing a Kimono.
Monolithsoft recently announced that it will be giving away 300 exclusive postcards of the Xenoblade Chronicles 2 character. The cards will feature the same illustration below – which the company posted to celebrate 2019.
みなさん、あけましておめでとうございますも!
今年も、ステキな一年をお過ごしくださいも!
そして、モノポンと『ゼノブレイド2』もお忘れなく! pic.twitter.com/VjTuEIyzOy

— ゼノブレイド2 (@XenobladeJP) January 1, 2019
Applications are open to anyone with a domestic address in Japan – and will be closing on 18 January 2019. If you're eligible, you can register for Monolithsoft's campaign over here.