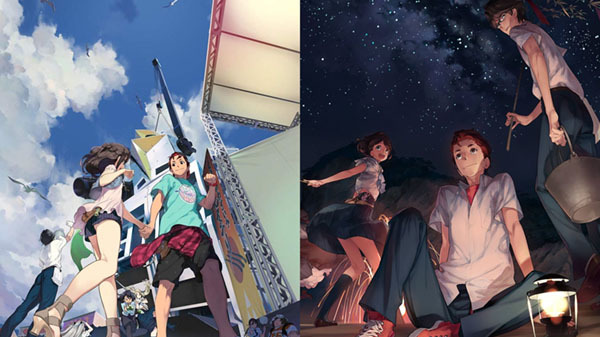 Japan: Robotic;Notes Otoku Set For Nintendo Switch Launches 31 January 2019
Japan: Robotic;Notes Otoku Set For Nintendo Switch Launches 31 January 2019
Japanese fans of the Robotic;Notes visual novels are in for a treat.
5pb. has announced the release of Robotic;Notes Otoku Set on 31 January 2019, at a retail price of 9,900 yen. The package contains both Robotics;Notes DaSH and Robotics;Notes Elite HD on a single cartridge.
Here's a brief synopsis of the series (courtesy of Gematsu):
2019, Divergence Ratio 1.048596.

The near future, where a device popularly called the PokeCom, packaged with PhoneDroid OS, spreads, bringing the Augmented Reality world close to existence.

Chuuoutanegashima High School's Robot Research Club is in danger of losing its club status.

Yashio Kaito, one of only two members, is only obsessed with robot fighting games, showing no interest in the Robo Club even in this situation.
The reckless, useless club head, Senomiya Akiho, aims to complete a giant robot, struggling hard to avoid losing the club's status.

Then, one day, Kaito discovers the A.R. annotation that becomes the Kimijima Report.

Written in that report is the indictment of someone named Kimijima Kou's conspiracy involving the world.

In Robotics;Notes Elite, the story is reconstructed with new scenes, also improvements of 3D models.