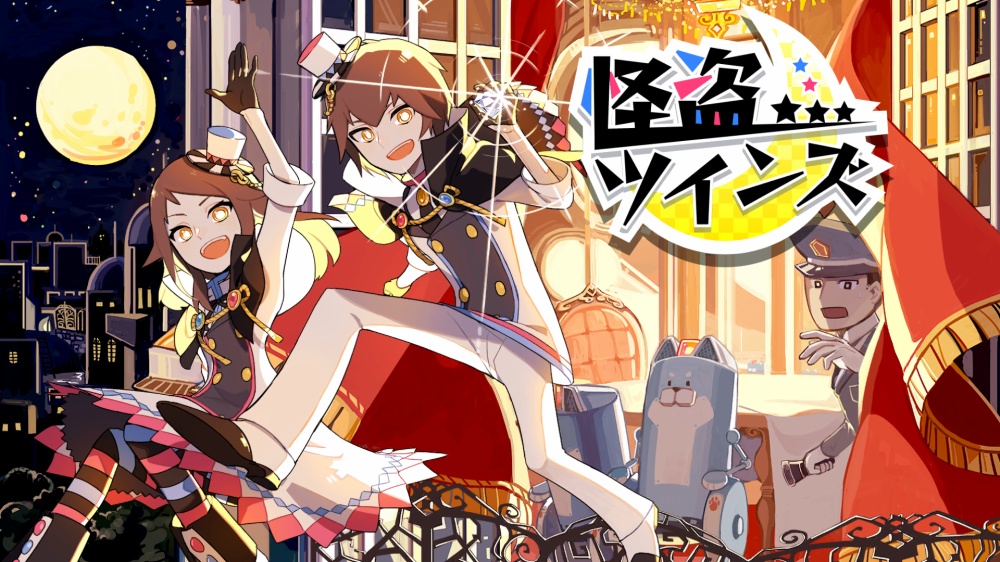 Kaitou Twins Launches October 25 For Nintendo Switch In Japan
Kaitou Twins Launches October 25 For Nintendo Switch In Japan
Soon, you and a buddy can pull off fantastic robberies on your Nintendo Switch.
Racjin has announced that co-op heist game Kaitou Twins (Thief Twins) will be launching digitally in Japan for 980 yen. While we've not heard of western localization plans, the game will apparently come with English language support as well.
Check out some screenshots and a description below (translation by Gematsu).
Become a member of the two-man group of phantom thieves known as the "Twins" and infiltrate various stages to steal wonderful treasures! The key to clearing each infiltration is communication! "I'll go check over here!" "There's an enemy that way!"—by exchanging information, you can slip through each stage's strong security!

Key Features:

Support for Two-Player Joy-Con Play – Play two-player local co-op with one Joy-Con per player, whether it's your family, friend, or significant other!
Simple Controls – Since you can move around with the press of a single button, even users who don't usually play games can enjoy Kaito Twins!
Single-Player Mode – Several single-player stages are also included. Steal treasures using only your own power!