Kirby Otamatone Deluxe And Melody Announced In Japan
Kirby Otamatone Deluxe And Melody Announced In Japan
Last year, Cube Works released an official Kirby Otamatone in Japan, which attracted the attention of many Kirby fans. Two new sizes, Deluxe and Melody, will be released in Japan in February 2019.
For those of you who are unaware, Otamatone are electronic musical instrument synthesizers which you can play music on.
Here's a look at the Deluxe size and Melody size Kirby Otamatone together: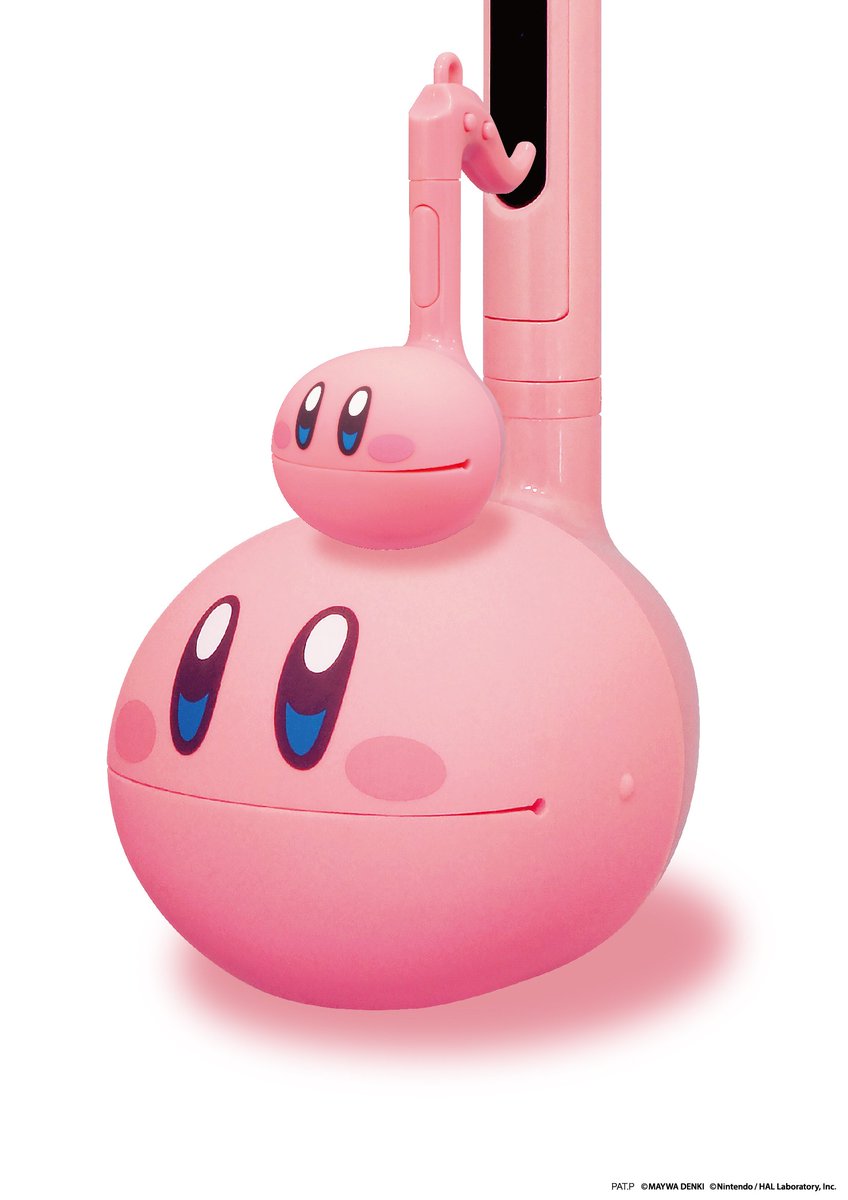 Kirby Otamatone Melody, the smallest among all three Kirby Otamatone, comes with 3 preinstalled Kirby songs and 7 generic songs. Unlike the other two Otamatone, you can only play the songs installed on it, so it's recommended for beginners.
A keychain comes with the Otamatone, allowing you to bring it with you wherever you go. Melody size is 9.5cm tall, as compared to the 27cm tall standard size. It will retail for 2300 yen + 8% sales tax.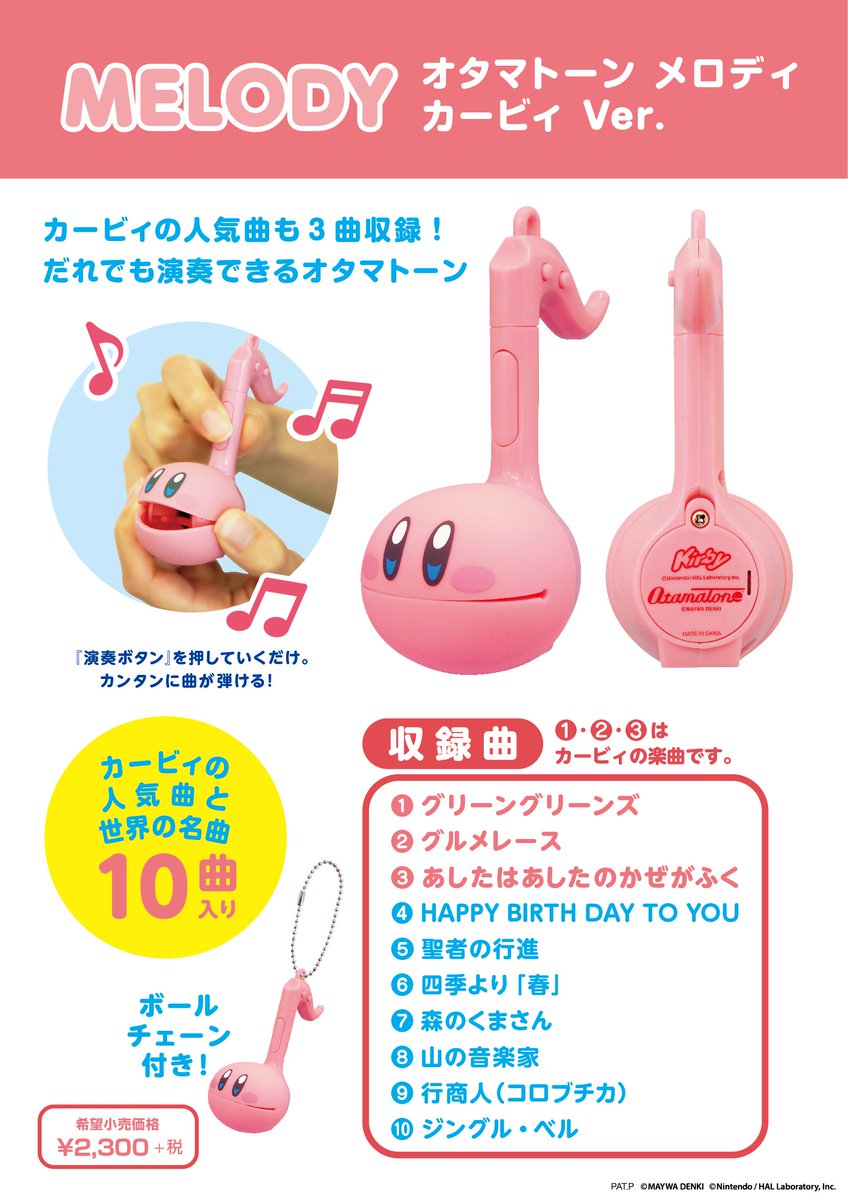 Kirby Otamatone Deluxe, the largest among the three, is 44cm tall and costs 8500 yen + sales tax. As the instrument is larger, the quality and volume of music is higher.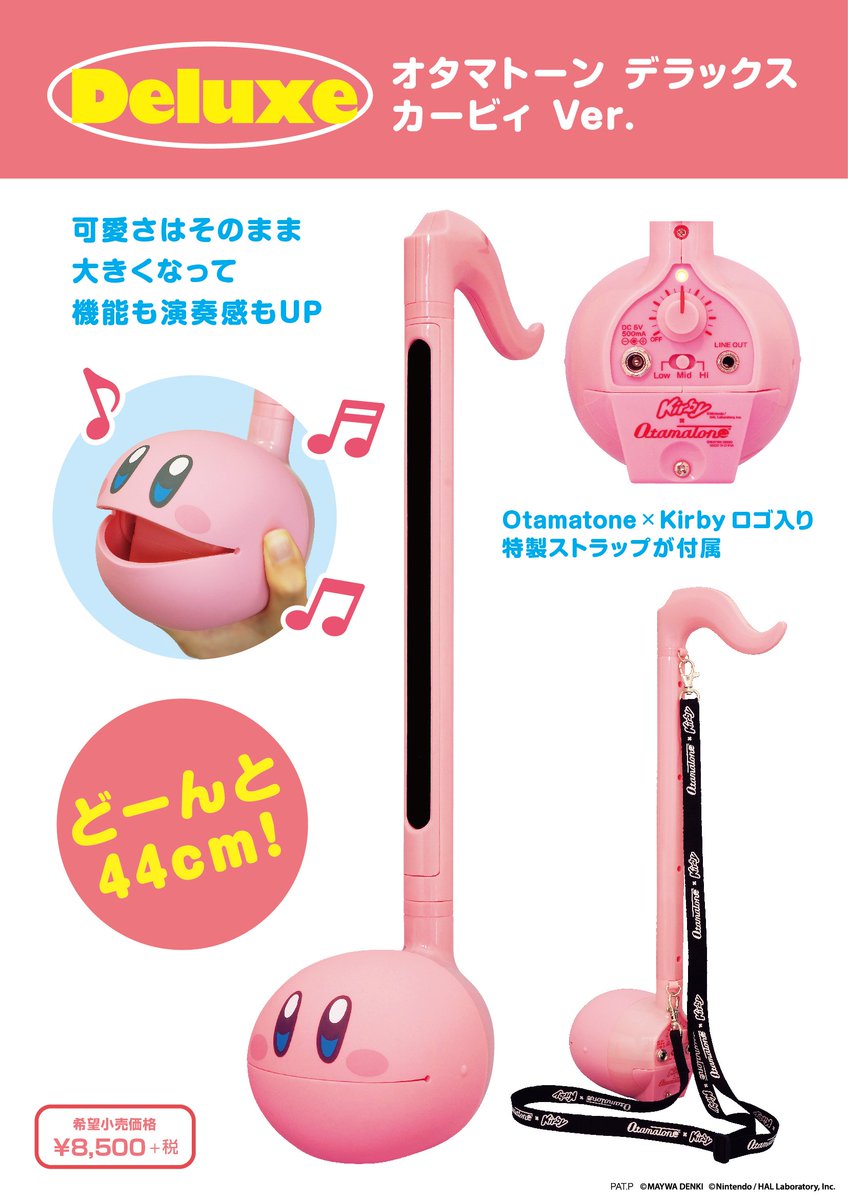 Size comparison between Melody (9.5cm), Standard (27cm), and Deluxe (44cm):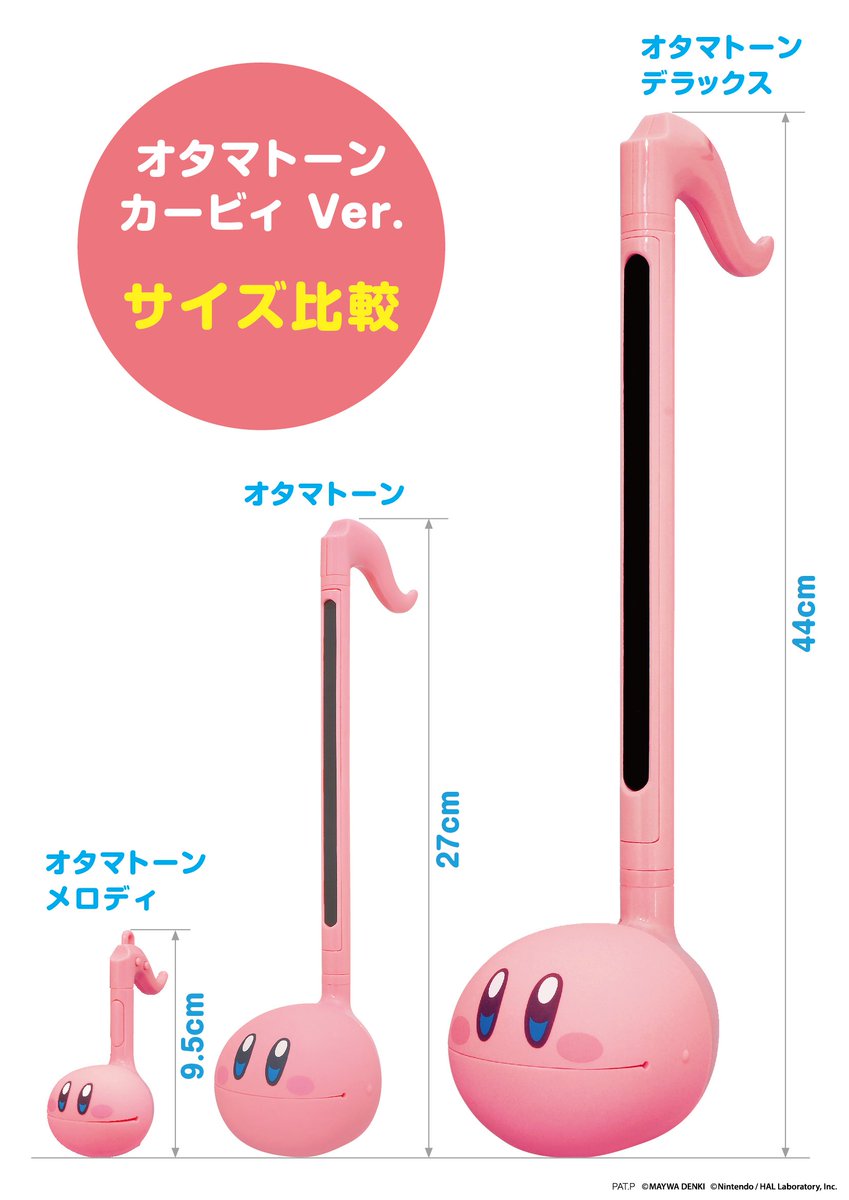 We will let you know once pre-orders officially begin.
What do you think? Let us know in the comments!