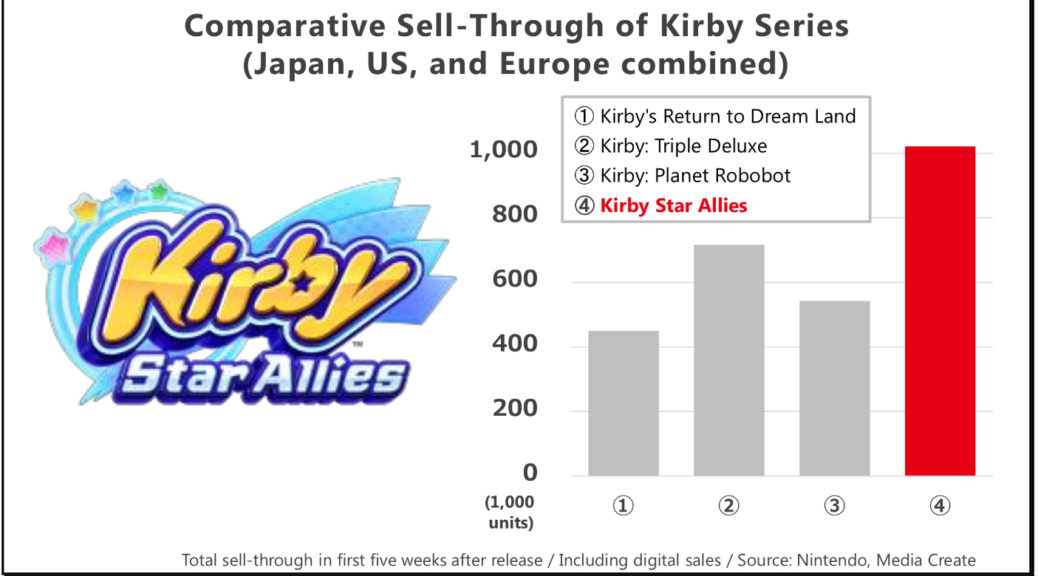 Kirby Star Allies Best Sold Kirby Game At Launch
Kirby Star Allies Best Sold Kirby Game At Launch
Not too long ago NPD released a statistic saying that Kirby Star Allies is the best selling Kirby game at launch in the United States. Nintendo has reinforce the information with more statistics of their own.
In their financial brief, Nintendo President, Tatsumi Kimishima, said that Kirby Star Allies has the highest sell through of all Kirby games. This statistic is a cumulative of the Japanese, North American, and Europe region.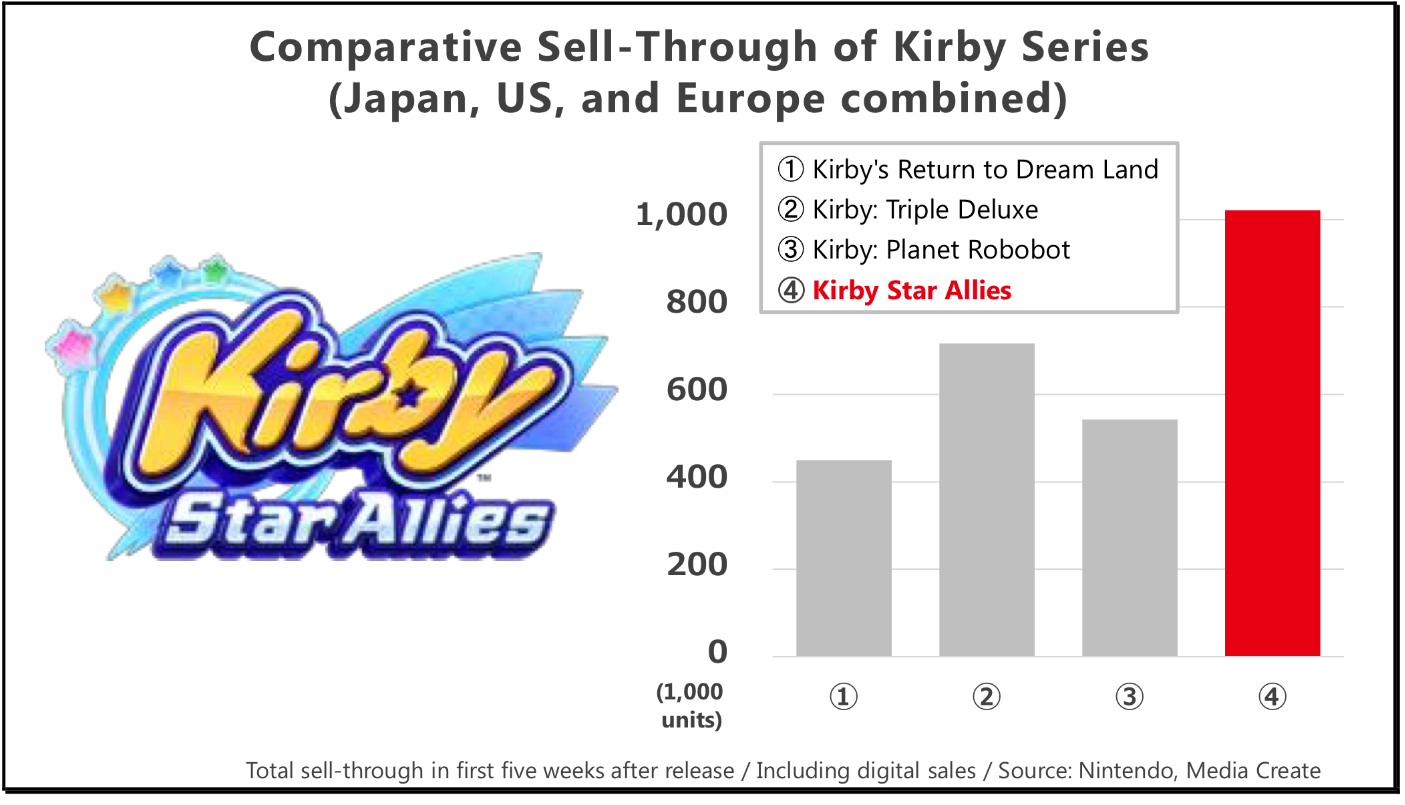 "This graph shows the total sell-through of Kirby Star Allies immediately after its March release, compared to the sell-through for the same period of time for other titles in the Kirby series. This is one Nintendo Switch title that had more momentum from the start than other past titles."
It looks like Switch players really love their Kirby Star Allies. You can read the full financial briefing transcript here.