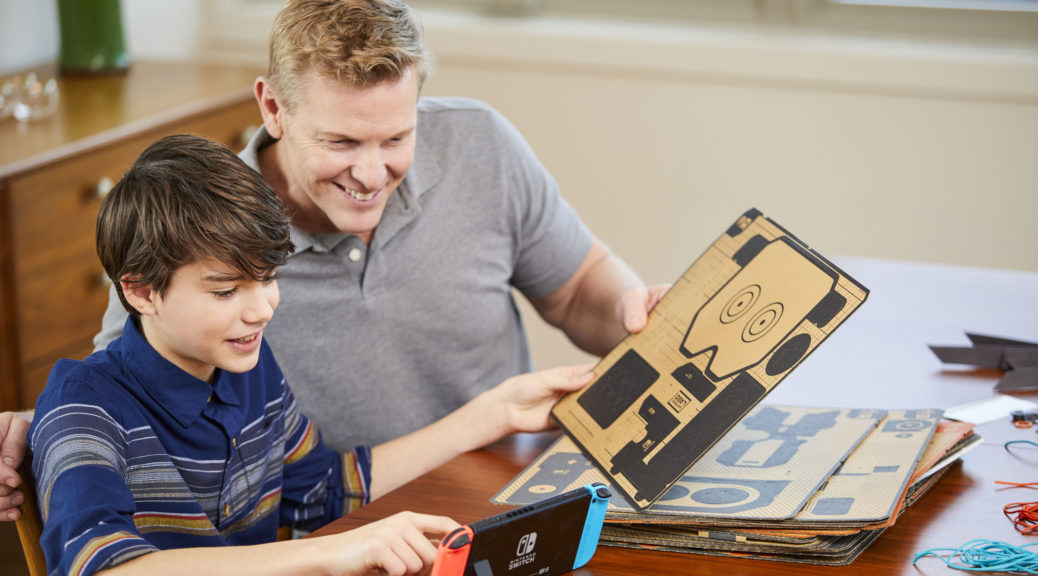 Labo Reaches Out More To Elementary Children, Will Develop To Suit Everyone
Labo Reaches Out More To Elementary Children, Will Develop To Suit Everyone
Nintendo Labo is now out in Japan, North America, and Europe. The initial response has been warm and according to Nintendo, it is attracting a lot elementary school players and their fathers.
In the financial briefing transcript, Nintendo President, Tatsumi Kimishima said that Nintendo will continue to support more Labo games in the future and hope that it can attract players of all ages.
"Firstly, Nintendo Labo has had the high expectation as a "very Nintendo" product since the original announcement in January this year, and as soon as it was launched, consumers have been posting photos and video of parents and children as they work together to assemble the cardboard pieces and then play with their completed Toy-Con, which were unimaginable in video games before. It has been on sale for only a week in Japan and the US, while sales in Europe will begin today, but the main purchasers of Nintendo Labo at launch are not the same as with typical video games, and they are mainly elementary school children and their fathers, as well as game players who like creative activities. We developed and will nurture Nintendo Labo as a product that is not constrained by the boundaries of conventional video games and can endear itself to a broader range of consumers. From the initial response, we have this solid feeling that we are off to a great start in that regard."
You can see the full financial briefing transcript here.