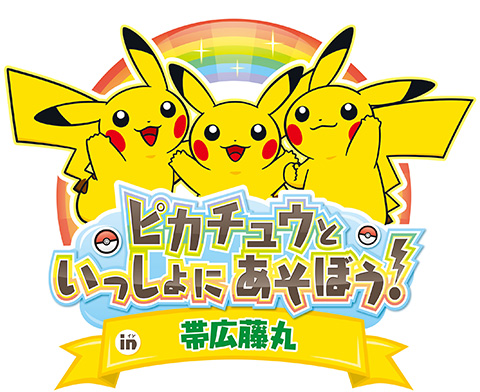 Let's Play With Pikachu Event To Be Organized At Fujimaru This May
Let's Play With Pikachu Event To Be Organized At Fujimaru This May
The Pokemon Company has announced an event called "Let's Play with Pikachu", scheduled to be held at Hokkaido's Obihiro City Fujimaru department store.
Let's Play with Pikachu will feature various free and paid activities, including Pokemon Kids Carnival (each activity in this carnival costs 300 yen), Pokemon Bingo (costs 500 yen), and Pikachu Meet and Greet (free of charge).
The event will take place from May 3 to May 6, 2018, at 10am to 7pm daily.