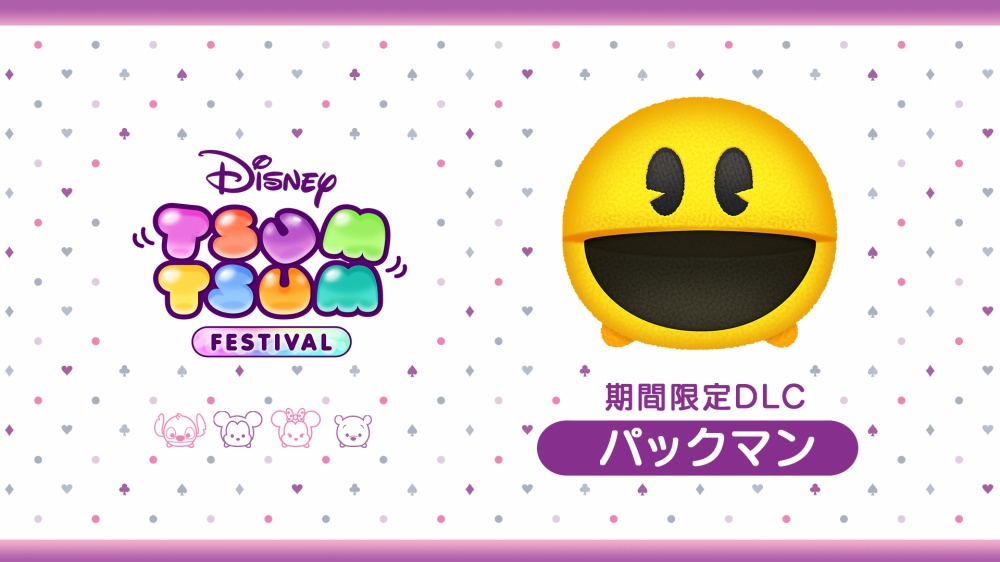 Limited Time Free Pac-Man DLC Available For Disney Tsum Tsum Festival On Switch
Limited Time Free Pac-Man DLC Available For Disney Tsum Tsum Festival On Switch
Nintendo has listed a limited time free DLC offer for Disney Tsum Tsum Festival on Switch.
As shown on the game's Japanese store page a special "Pac-Man" Tsum will be available as a free download for Disney Tsum Tsum Festival for a limited time. The offer will last from October 10th 2019 all the way till January 31st 2020.
Currently, it is unknown whether the offer extends to the western release of Tsum Tsum Festival, or if the DLC will be obtainable through other means once the end date has passed. We will be sure to bring further updates as they come.
What do you think? Let us know in the comments.
Thanks Brandon.