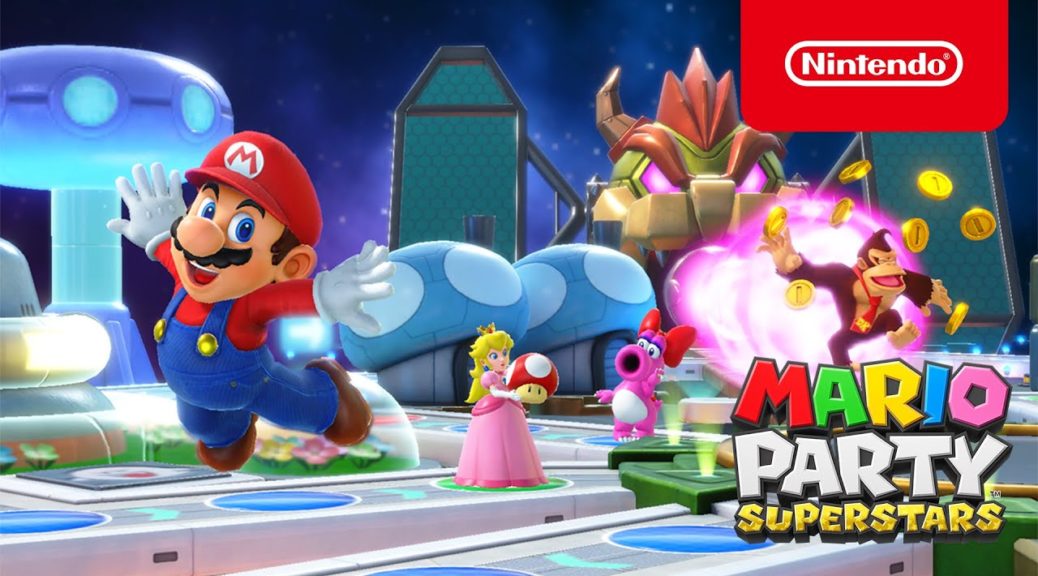 Mario Party Superstars Crashes Onto the Switch October 29th
Mario Party Superstars Crashes Onto the Switch October 29th
Today's Nintendo Direct showed us that the party is just getting started as a new Mario Party game hits the Switch.
Just two months ago, it was announced that Super Mario Party on the Switch was receiving long awaited online multiplayer which allowed players to play full game boards remotely. Before this, only certain mini games could be played online with friends.
And today it was announced that Mario Party Superstars will be launching on the Switch with the online support included!
Mario Party Superstars arrives on Nintendo Switch, 10/29! Enjoy 5 boards from the Nintendo 64 era & 100 minigames from the series catalog – all of which can be played with button controls. Plus, all game modes work with online play!
The game is set to release just before Halloween later this year. What do you think about this Mario Party? Let us know below.
100 classic minigames return from the Nintendo 64 and Nintendo GameCube™ games and more!

Try your hand at a Superstar collection of minigames from throughout the Mario Party series. Whether you are saving up coins for stars in board game mode or practicing in free play, there is nothing quite like being the last one standing in Mushroom Mix-Up or Shy Guy Says. All minigames are played with button controls, so you can stick to the Joy-Con™ controller or bust out the Nintendo Switch™ Pro Controller or a Nintendo Switch Lite system.

Party with superstars near or far

Bring the party anytime, anywhere with same-system***, local wireless***, or online** play. Matches with friends in board game mode save each turn, so feel free to take a break and pick up where you left off. Use stickers to praise or pester fellow players as you race across the board collecting stars. All modes support online multiplayer, so you can hop in with friends for a few minigames or a marathon 30-turn match. Victory is just as sweet (and stealing stars is just as satisfying) from anywhere across the globe.