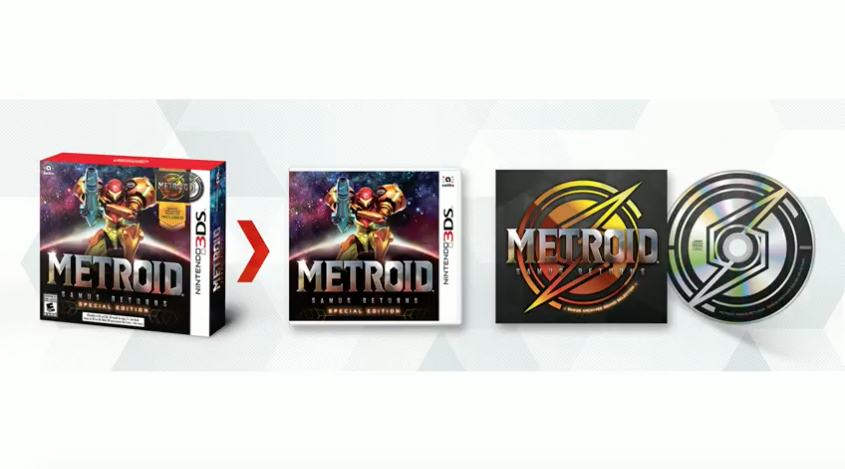 Metroid: Samus Returns Special Edition and amiibo announced
Metroid: Samus Returns Special Edition and amiibo announced
During the Nintendo Treehouse Live segment, it was revealed Metroid: Samus Returns will be getting a Special Edition and 2 new amiibo.
The Special Edition comes with a copy of the game and an OST featuring 25 tracks from various games in the Metroid series.
2 new amiibo featuring Samus in a new pose and Metroid will be released on the same day. Both amiibo will be compatible with the game, but there's no word on their functionality yet.
Metroid: Samus Returns releases exclusively on Nintendo 3DS on September 15, 2017.