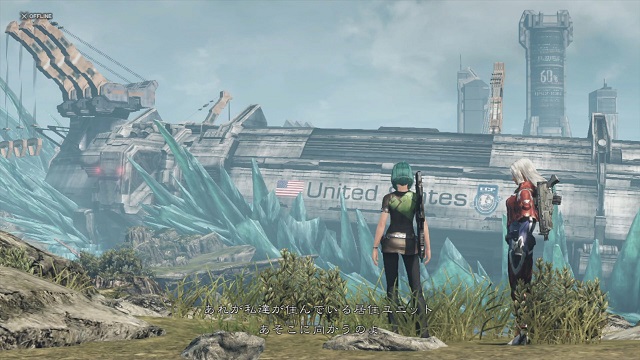 Monolith Soft will consider bringing Xenoblade Chronicles X to Nintendo Switch
Monolith Soft will consider bringing Xenoblade Chronicles X to Nintendo Switch
In a TIME interview with Monolith Soft founder Tetsuya Takahashi, the Xenoblade creator revealed he will give serious thought on bringing Xenoblade Chronicles X to Nintendo Switch.
Xenoblade Chronicles X is a highly acclaimed action RPG which Monolift Soft previously released on Wii U. Due to the Wii U's limited audience, not many people had the opportunity to give the game a try.
Takahashi says he'll think about porting over Xenoblade Chronicles X once development for Xenoblade Chronicles 2 has wrapped up. Given that Xenoblade Chronicles 2 will be releasing on Nintendo Switch before the end of 2017, we won't have to wait too long for Takahashi to start thinking hard about it.