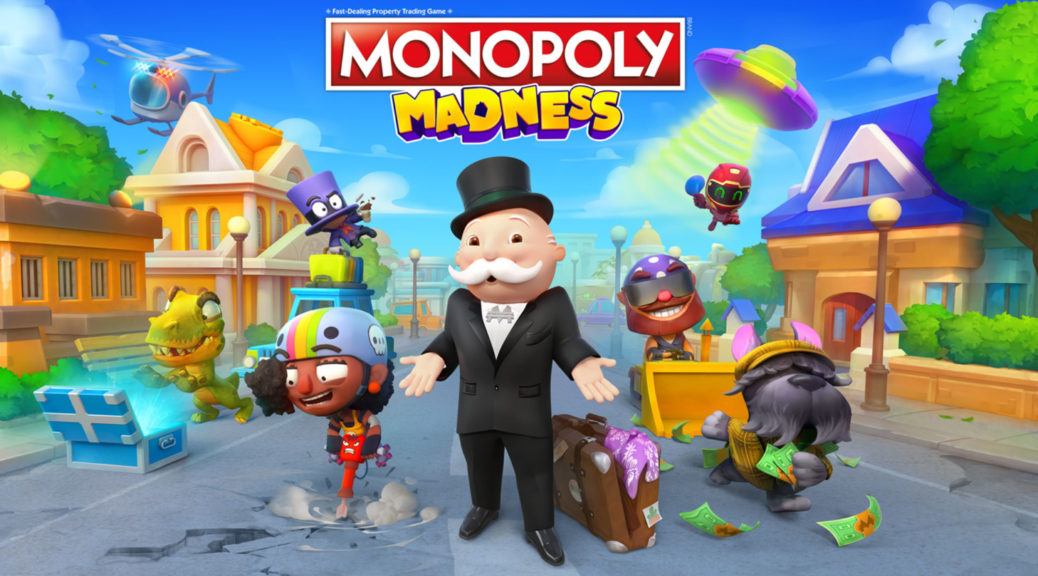 Monopoly Madness Announced For Switch, Launches December 9
Monopoly Madness Announced For Switch, Launches December 9
It looks like a fresh kind of Monopoly fun is heading toward Switch owners!
Ubisoft has announced Monopoly Madness – a new take on the original board game heading to Nintendo Switch and other major platforms on 9 December 2021. Namely, the game will see players engaging in real-time frenetic rushes to buy up the most properties in the city while crushing the ambitions of their opponents!
Check out the official trailer below:
Rediscover the MONOPOLY you love in a way you've never seen before. With shorter rounds, race other players across the chaotic streets of Monopoly City, collect resources, buy and upgrade properties, mess with your opponents and avoid their tricks to win the race for riches. This is Madness!

Key Features:

CHOOSE YOUR LIVING BOARD: Three different 3D boards are waiting for you. You can now enjoy the game you know and love on boards with different themes, like City, Amusement Park, or Haunted. Your city lives and evolves; invest in charming neighborhoods with strong unique personalities and watch them prosper in front of your eyes as you progress!
YOUR GAME, YOUR RULES: Play the way you want by selecting one of the six official House Rules chosen by Monopoly fans from around the world. Speed Die mode is also available to make you progress faster around the board.
GO FOR SHORTER PLAY SESSIONS: Not enough time for a full game? Choose a new objective from our five Special Goals. Those quicker-to-achieve goals will ensure shorter play sessions and make you change your strategy. Be ready to challenge yourself!
CHANGE YOUR LUCK: Spice things up with Actions Cards and take control over your own destiny. Draw three at the beginning of the game and play them wisely so you can progress faster around the board, penalize your opponents, or get extra money. Take on new challenges and unlock unique tokens. These new interactions will make your game more fun than ever. The more you play, the more you win!
CHALLENGE YOURSELF ONLINE: Find other players online and challenge them in quick matches or customized sessions, choosing your way to play. Try to be the one to own it all!