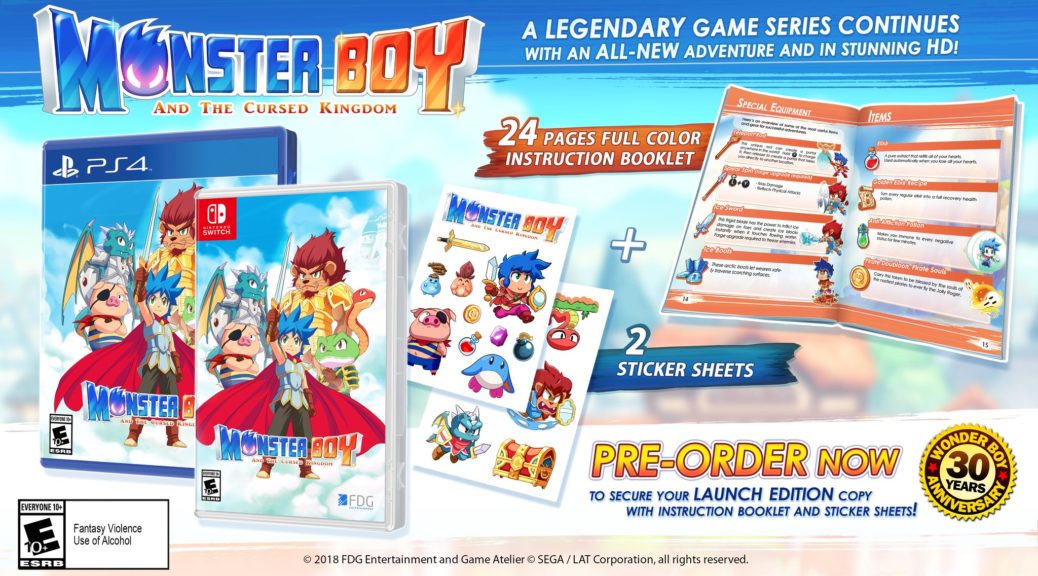 Monster Boy Delayed To December 4 On Nintendo Switch
Monster Boy Delayed To December 4 On Nintendo Switch
FDG Entertainment has delayed the release date for Monster Boy and The Cursed Kingdom, an exclusive platformer for Nintendo Switch.
The game, originally scheduled to release on November 6, was pushed back due to production difficulties of the physical version. As the physical release and digital release are closely linked to each other, FDG Entertainment has decided to postpone both releases. The company doesn't want to "see a half-baked physical release".
What do you think? Let us know in the comments.
Source: