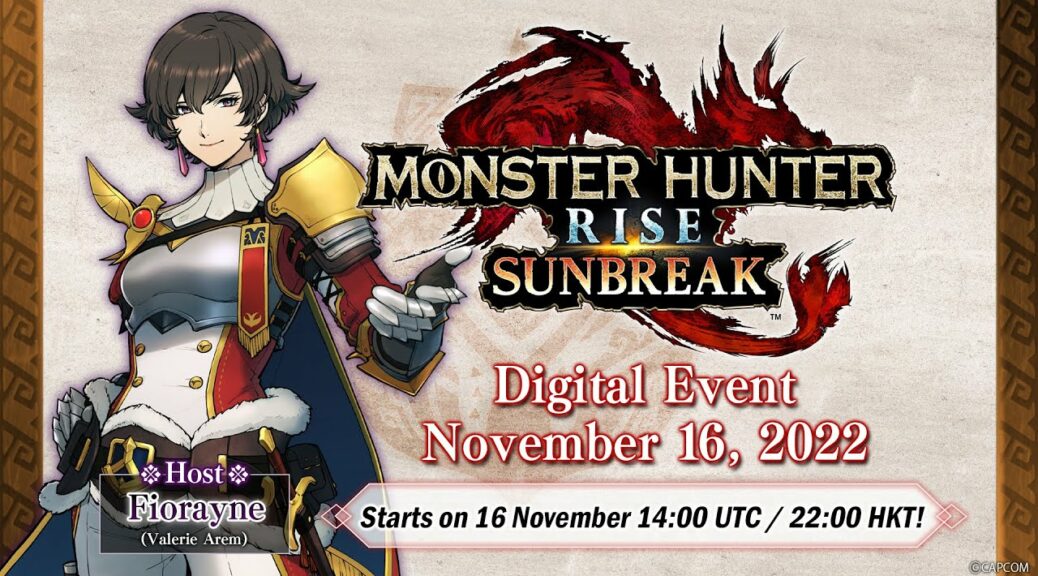 Monster Hunter Rise: Sunbreak Free Title Update 3 Digital Event Announced For November 16th
Monster Hunter Rise: Sunbreak Free Title Update 3 Digital Event Announced For November 16th
Capcom has announced a Monster Hunter Rise: Sunbreak digital event for the 3rd free title update.
This presentation will be held on November 16th 2022, and will include details about the 3rd title update's release date, new monsters, new features, and future roadmap. A teaser trailer for the presentation can be found below:
Stay tuned for more details as it comes.
What do you think? Let us know in the comments.