Monster Hunter Stories is getting a budget release in Japan
Monster Hunter Stories is getting a budget release in Japan
Capcom has announced a budget release for Monster Hunter Stories in Japan, which is scheduled to launch on July 27, 2017. The budget release will feature a new packshot with a golden border and the words "Ver. 1.2" on it. The price for the budget release is 3990 yen (USD35.70), which is 2000 yen (USD17.94) lower than the regular release (5800 yen/USD52). Prices listed are exclusive of the 8% sales tax.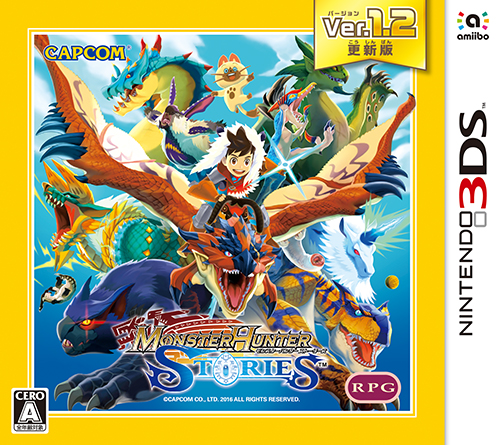 To provide an additional incentive for players to pick up the budget release, first print copies will come with a download code which lets players unlock 3 monsters and characters seen from the Monster Hunter Stories anime.
Players who already own a copy of Monster Hunter Stories can download the version 1.2 update for free on July 26. Two trailers for the upcoming update can be found below.
As for hunters living in the west, Monster Hunter Stories launches on Nintendo 3DS this Fall.