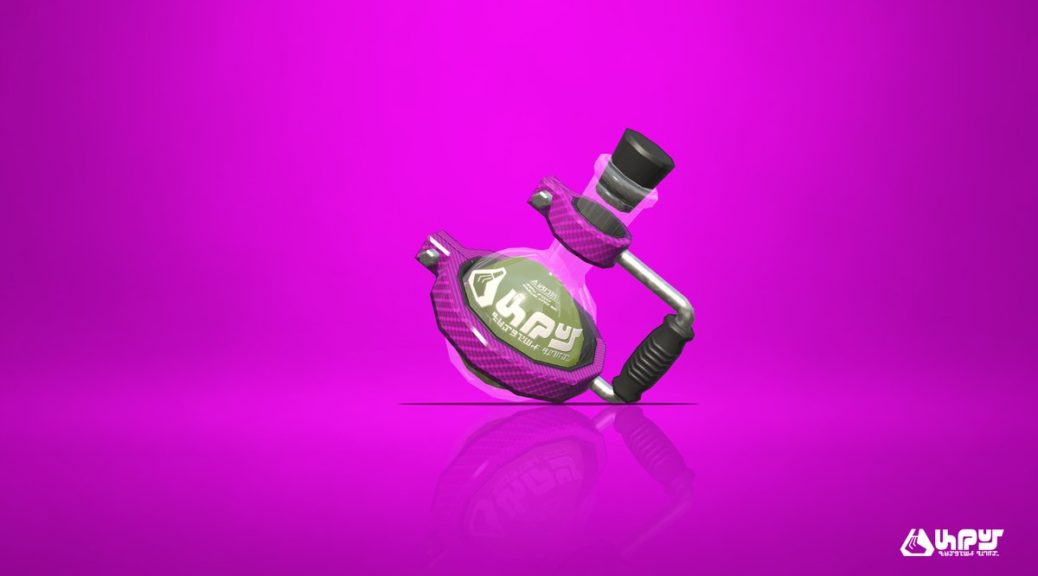 New details revealed for Splatoon 2's Poison Mist and Hot Blaster weapons
New details revealed for Splatoon 2's Poison Mist and Hot Blaster weapons
The official Japanese Splatoon 2 Twitter account introduced two weapons today which will be used at E3, the Hot Blaster and Poison Mist.
The Hot Blaster is a large attack range weapon that allows players to shoot explosive amounts of ink. However, the speed of shooting ink  is rather slow. To compensate, the weapon is much better at landing direct hits on opponents, and has the immense power of knocking them out with only 1 shot. The sub-weapon is the Poison Mist, and special is Super Landing.
E3で使用するブキを順次紹介しよう。
これは「ホットブラスター」。
爆発するインクを発射して、範囲攻撃を行えるブキだ。
連射も弾の速度も遅いが、うまく直撃させることができれば一撃で相手を倒せるほどの威力を持つ。
サブは「ポイズンミスト」、スペシャルは「スーパーチャクチ」だ。 pic.twitter.com/AX4ztRClIY

— Splatoon(スプラトゥーン) (@SplatoonJP) June 5, 2017
The Poison Mist is a brand new sub-weapon to be introduced in Splatoon 2. When thrown, the projectile's surrounding impact area will be covered in a mist for a short duration of time. When an opponent steps into the misty area, their speed will slow down and gradually lose ink.
これは新しいサブウェポン「ポイズンミスト」。
着弾した場所の周囲にしばらくの間、怪しい霧をつくりだすぞ。
相手の色の霧の中では、移動速度が少し遅くなる上、インクが徐々に失われていってしまう。
インクが失われる効果は長時間霧の中に居続けるほど大きくなっていくぞ。 pic.twitter.com/faSeYJip9F

— Splatoon(スプラトゥーン) (@SplatoonJP) June 5, 2017