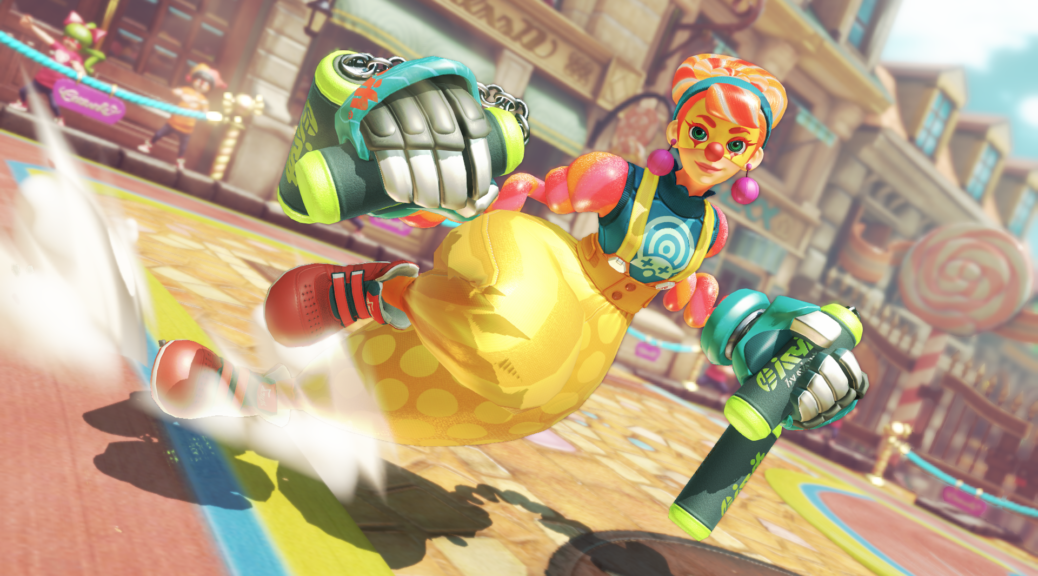 Nintendo Announces Next ARMS Party Crash Event
Nintendo Announces Next ARMS Party Crash Event
In a Tweet by Nintendo of Europe,
they announced which characters will be in the next ARMS Party Crash Bash and when it will be taking place!
Crown your favourite character as #ARMS Champion in the #PartyCrashBash tournament! The first round is a tasty one, launching 23/11. Will it be Min Min and her ramen royalty or the sweet-dreamin', candy-eatin' Lola Pop who advances? ?? pic.twitter.com/SFsar5XGgS

— Nintendo of Europe (@NintendoEurope) November 15, 2018
The first round will be taking playing on the 23rd November and will be pitting characters: Min Min and Lola Pop against each other.
The character which is more popular will advance in to the second round which will be taking place in the near future.
We will keep you all updated on who the winner of the event will be.