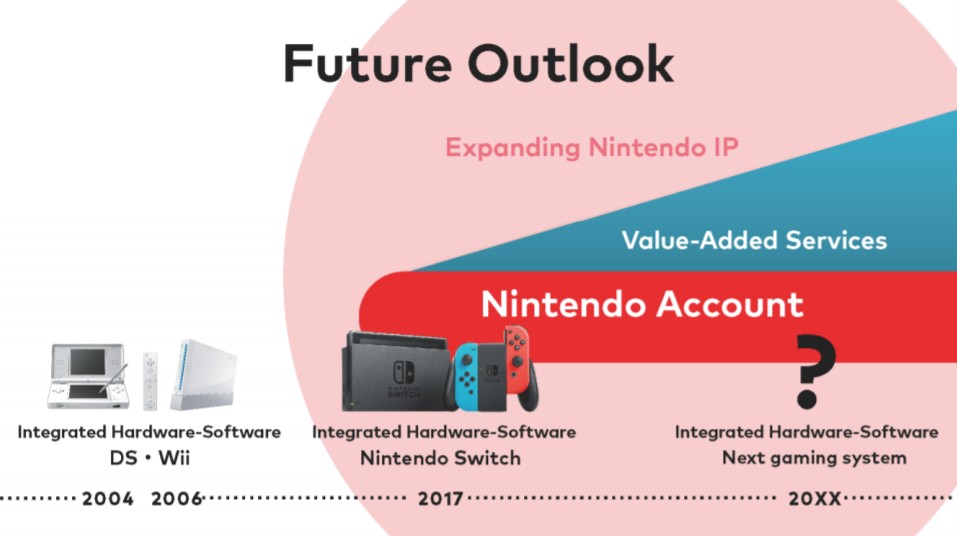 Nintendo Continues To List Its Next Gaming System With A Launch Window Of 20XX
Nintendo Continues To List Its Next Gaming System With A Launch Window Of 20XX
Following the release of its latest financial results, Nintendo has shared insights about its plans for the future.
In the English version of its Corporate Management Policy Briefing, the company stated that it would continue its current strategy of creating "unique integrated hardware-software products" and maintaining relationships with customers through Nintendo Accounts. On top of this, the company's overarching goal will be to expose more consumers to its large library of IP.
"Nintendo plans to continue to expand its business around the core concept of creating unique integrated hardware-software products.
"We seek a virtuous cycle with our integrated hardware-software business and the provision of services and content based on Nintendo Accounts, in which touchpoints are created with ever more consumers and strengthened to establish long-term, mutually positive relationships."
With this goal in mind, the company continued to list its next (unannounced) gaming system with a 20XX release window (see the picture above) – just like it did last year. What this next system will be like still remains a complete mystery.
As it stands, it looks like Nintendo fans will have to keep waiting before they hear anything about a potential successor to the Nintendo Switch. We'll report back as we hear more.