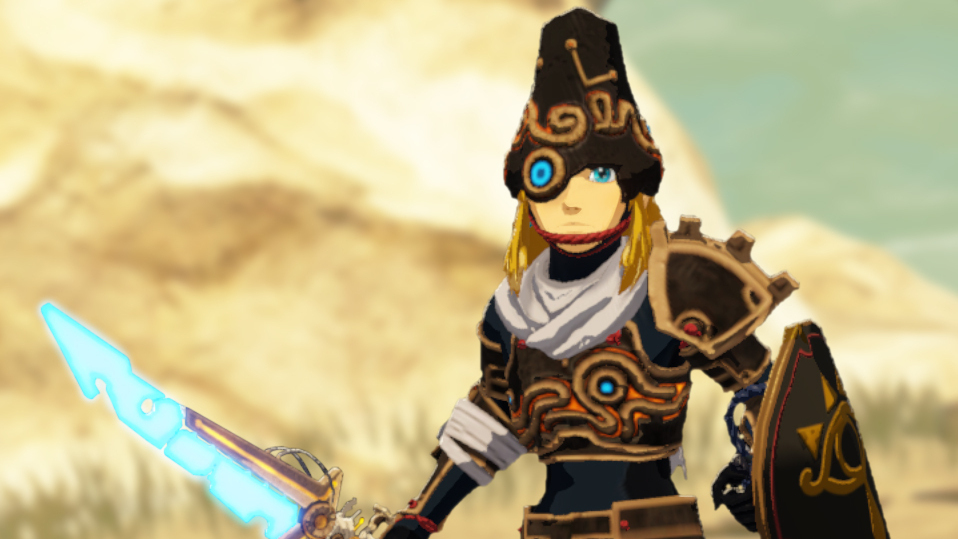 Nintendo Issues Statement Regarding Hyrule Warriors: Age Of Calamity DLC Download Error On EU Eshop
Nintendo Issues Statement Regarding Hyrule Warriors: Age Of Calamity DLC Download Error On EU Eshop
On May 28th 2021, Nintendo released a purchase bonus DLC for players that bought the Hyrule Warriors: Age Of Calamity Expansion Pass, comprising an armor and weapon set for Link.
On the day of release, players with an EU Switch account discovered that they were able to download this purchase bonus for free without purchasing the DLC pass, as the purchase bonus was accidentally uploaded as a separate free DLC listing in the EU eshop. This led to a flood of people jumping in to download the content without paying, particularly when some speculated it could unlock the rest of the paid Expansion Pass content as well.
Now, Nintendo has sent out an email to all players who downloaded the purchase bonus set, confirming that the free distribution was an error and apologizing for the confusion. The company also confirmed that anyone who downloaded the DLC without purchasing the Expansion Pass will lose access to the Purchase Bonus content once the first wave of the Expansion Pass DLC is released.
You can read the full email for yourself below:
Dear [Nintendo account holder],

On Friday May 28th 2021, the Hyrule Warriors: Age of Calamity Expansion Pass was made available for purchase on Nintendo eShop. Buying the Expansion Pass entitles users to a special Purchase Bonus of equippable items that can be used in-game immediately.

Unfortunately, an error on Nintendo eShop led to the Purchase Bonus being briefly made available to all users. Furthermore, downloading the Purchase Bonus without buying the Expansion Pass gave the impression that the Expansion Pass was then purchased, when this is not the case. As you are one of the users affected, we'd like to apologise for this error.

Currently, users who downloaded the Purchase Bonus without buying the Expansion Pass are able to equip the related items in-game. However, once Expansion Pass Wave 1 – Pulse of the Ancients becomes available, these items will no longer be usable unless the Expansion Pass is purchased. This will not affect your save file or ability to play the game.

Users affected by this issue are currently unable to purchase the Expansion Pass via Nintendo eShop. This will be resolved once Expansion Pass Wave 1 – Pulse of the Ancients is released, at which point the purchase button will be accessible again.

Once again, we apologise for this error and any inconvenience caused.

Nintendo
What do you think? Let us know in the comments.