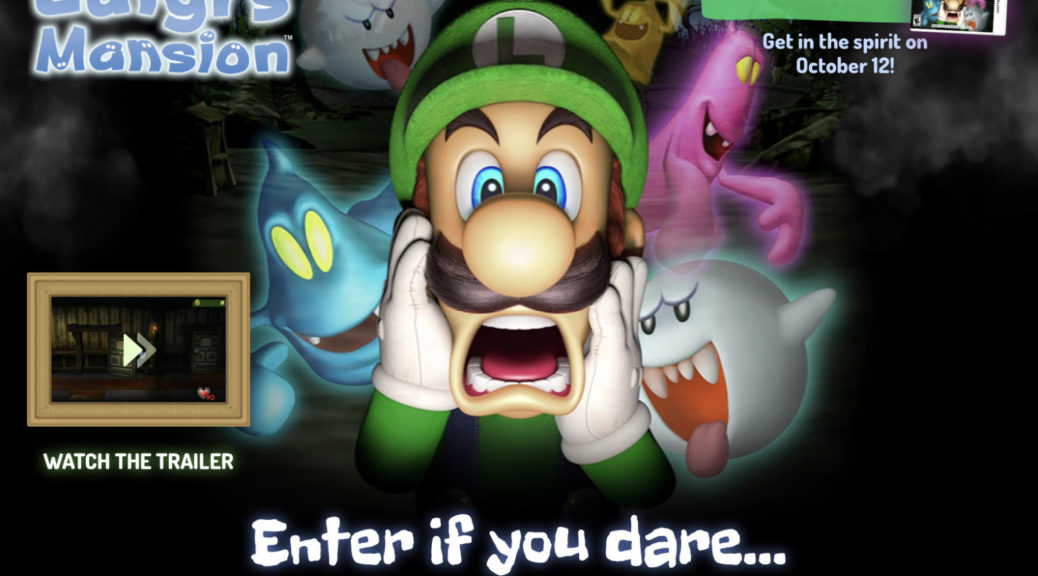 Nintendo Opens Luigi's Mansion Site
Nintendo Opens Luigi's Mansion Site
Nintendo has opened Luigi's Mansion for 3DS's site in time for game's launch later this week. Players can learn more about the game that first started as a best seller on the Nintendo Game Cube right here.
Enter if you dare…

Can Luigi survive in a haunted house and rescue Mario? If he can solve some petrifying puzzles and suck up all the spooky spirits in his Poltergust 3000, he might just stand a ghost of a chance!

Luigi to the rescue?

How did Luigi get into this mess anyway? Get the scoop on this spooky story and meet some of the haunted cast of this twisted tale.

Ghost catching 101

Don't worry—Luigi's not alone in this creepy quest. Esteemed ghost collector Professor E. Gadd is on hand to supply Luigi with all the ghost-hunting tools he'll need to save the day.

It's double trouble for those ghosts!

For the first time, you can play Luigi's Mansion with a friend.
Source: source