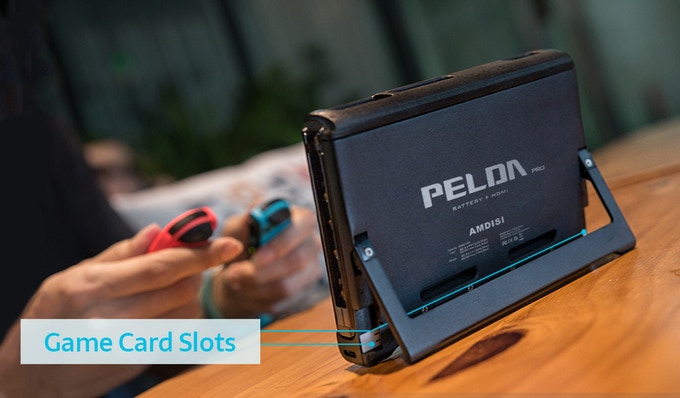 This Nintendo Switch Accessory Is A Battery Case With Built-In HDMI
This Nintendo Switch Accessory Is A Battery Case With Built-In HDMI
With the launch of Nintendo Switch, we've seen many innovative ideas from accessory makers all over the world. From the world's first Switch projector to a power bank that doubles as a stand for the Switch, the possibilities seem endless.
Another company has thrown their hat into the ring of innovative ideas. AMIDSI is bringing to the marketplace the PELDA Pro, a battery case which adds 4.5 hours worth of juice to your Switch battery life and is able to connect to the TV anytime and anywhere.
AMIDSI has beautifully killed two birds with one stone by solving two problems and merging both solutions into one product. This means you no longer have to bring the Nintendo Switch Dock to your friend's house for TV play.
The PELDA Pro is currently on Kickstarter, which is available to backers who pledge at least USD95 and above. Don't wait too long, though – the project has been fully funded and there are limited slots left.
Visit the Kickstarter page here.