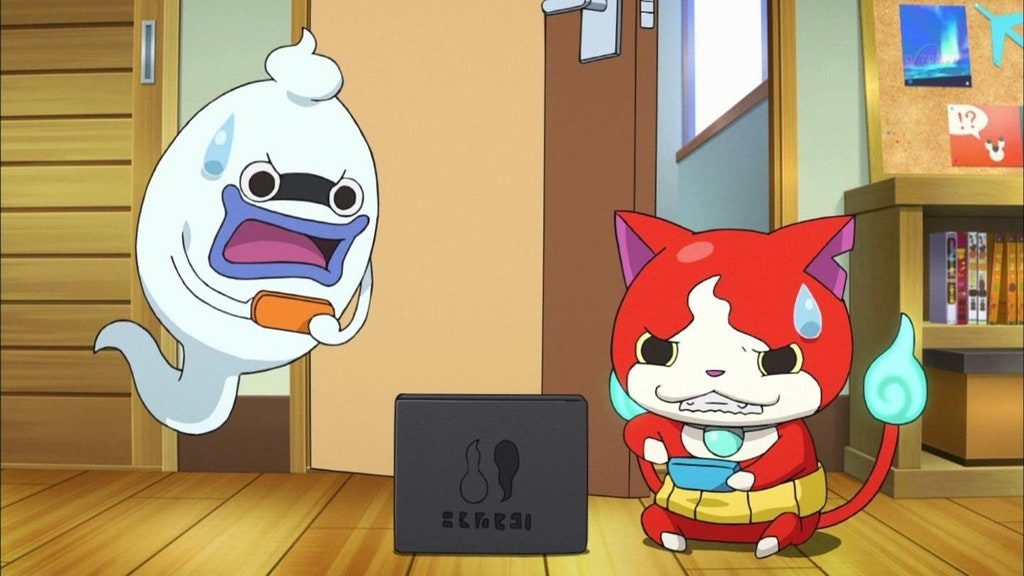 Nintendo Switch Makes A Cameo In Yo-Kai Watch Anime
Nintendo Switch Makes A Cameo In Yo-Kai Watch Anime
Nintendo's hybrid home console, the Nintendo Switch, has made an appearance in the Yo-Kai Watch anime.
In one of the anime's episodes, Whisper and Jibanyan were spotted playing with two Joy-Con like controllers. A Nintendo Switch like dock could be found in the middle of the room.
This isn't the first time a Nintendo system has appeared in the anime. The Nintendo 3DS made a brief appearance, and other everyday devices such as the iPhone did too. It's a sign the world of Yo-Kai Watch is catching up with the times.
So, when do you think we will we get a Yo-Kai Watch game on Nintendo Switch? This cameo is unlikely to be an indication of any future plans, but we hope Level-5 is working on it!