Nintendo Switch Online Smartphone App Reaches 5 Million Downloads
Nintendo Switch Online Smartphone App Reaches 5 Million Downloads
Sensor Tower, a mobile analytics firm, has published a report on the Nintendo Switch Online companion app for smartphones.
According to the firm, the Nintendo Switch Online companion app has been downloaded over 5 million times worldwide. That's roughly one quarter the 20 million Nintendo Switch install base worldwide.
Out of the 5 million downloads, 60%  came from Android while 40% came from iOS. Downloads increased by 76% when the Nintendo Switch Online paid subscription officially launched. Also, as expected, the bulk of the downloads are contributed by users living in the United States and Japan.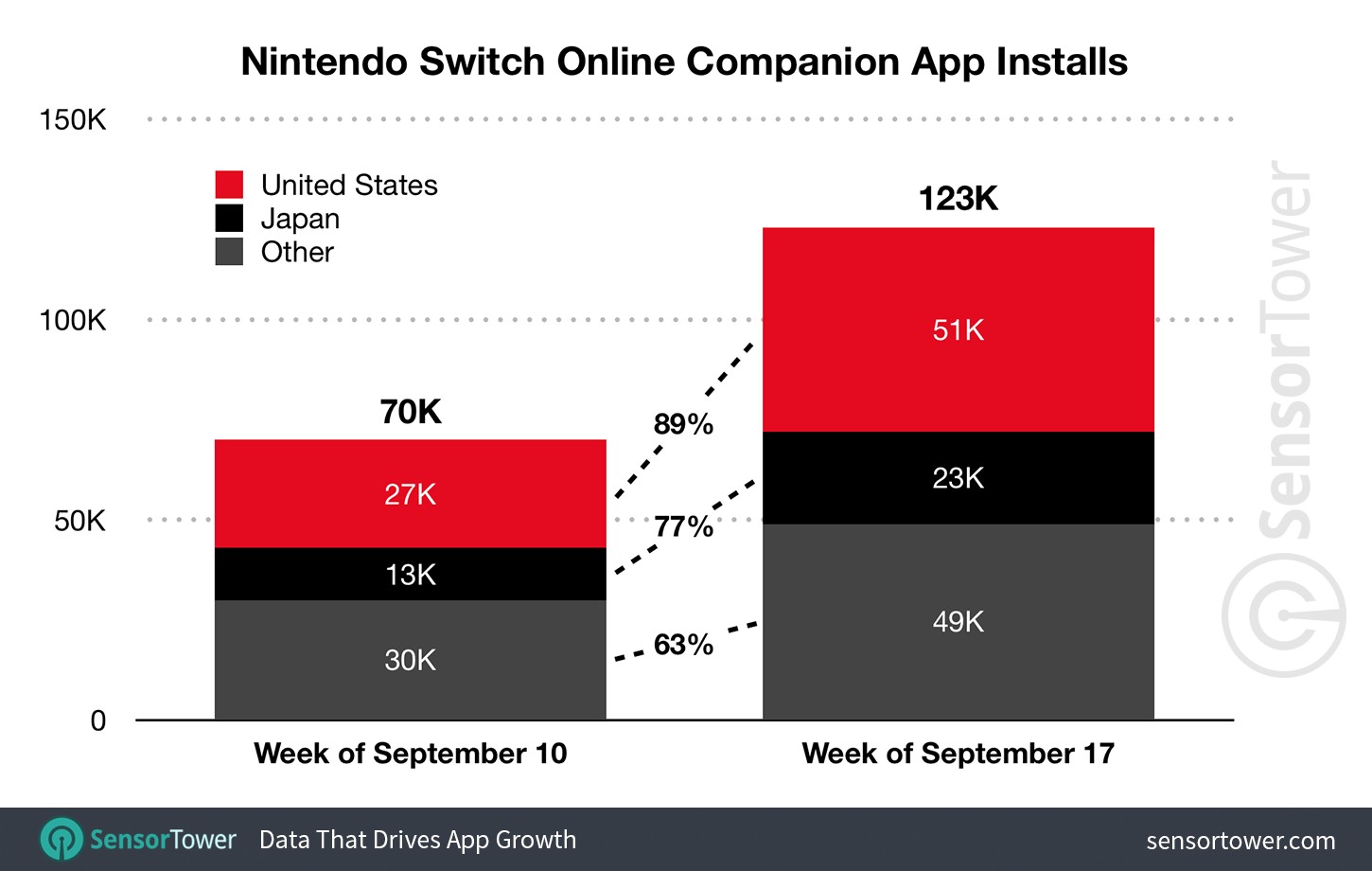 What do you think?