Nintendo Switch Pikachu & Eevee Edition Up For Pre-Order In The UK, Pre-Order Bonus Revealed
Nintendo Switch Pikachu & Eevee Edition Up For Pre-Order In The UK, Pre-Order Bonus Revealed
The official Nintendo UK Store has started taking orders for the Nintendo Switch Pikachu & Eevee Edition.
Exclusive to the store are pre-order bonuses not found elsewhere for the Pikachu & Eevee Edition. Both limited hardware bundles come with a Pikachu or Eevee keychain mascot, as well as a Pikachu and Eevee analog stick grip for the Joy-Con.
Have a look: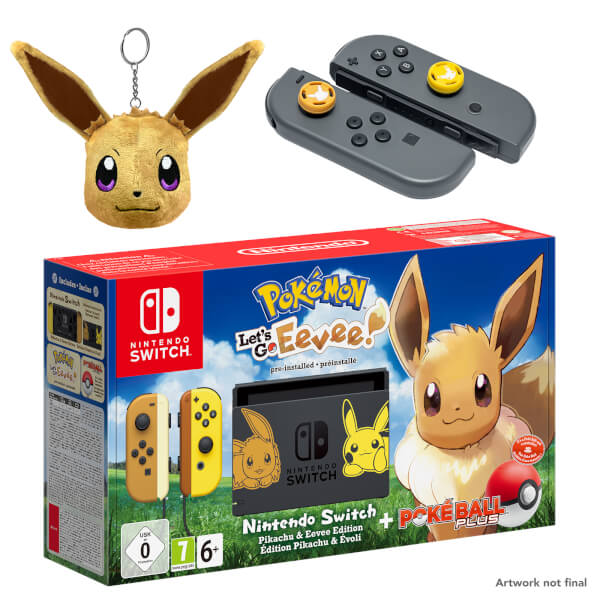 Pre-order at the Nintendo UK Store (ships within the UK only).