Nintendo Trademarks "POKÉ PLUSH" In Japan
Nintendo Trademarks "POKÉ PLUSH" In Japan
Love all the official Pokemon plushies available in Japan? Well, it looks like they won't be going away anytime soon.
Nintendo recently trademarked the phrase "POKÉ PLUSH" in Japan – for purposes including toys, cloth toys, plush toys, dolls, toy dolls, toys for pets, and game equipment. You can take a look at the document itself below.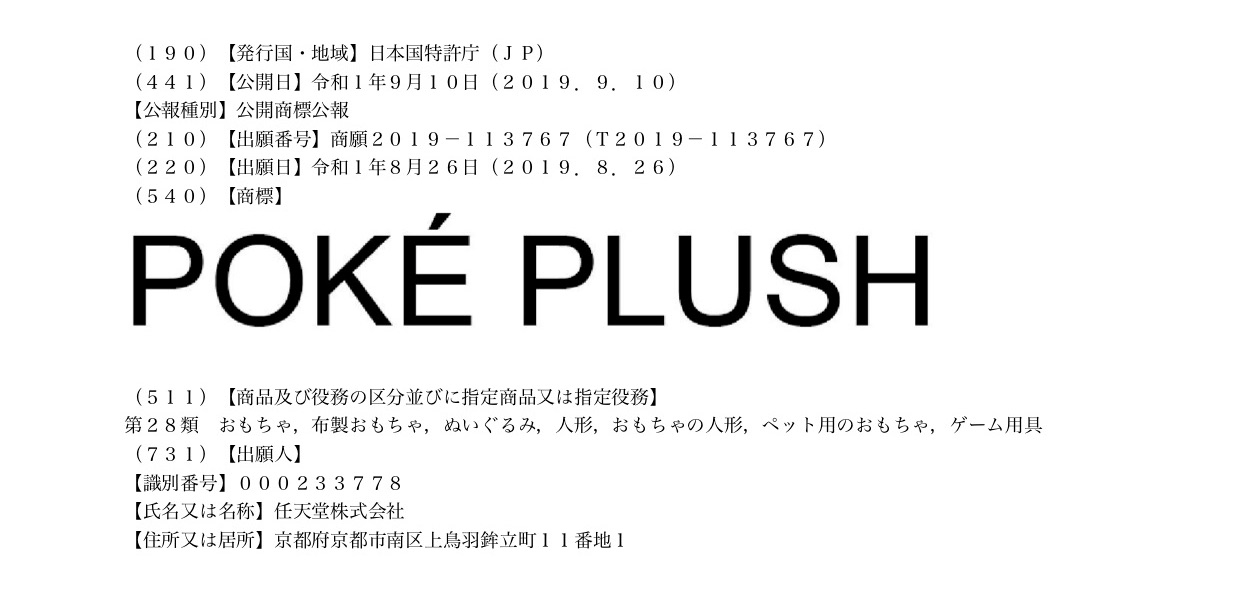 While no means special, this at least indicates that Nintendo along with The Pokemon Company will be using the "Poké Plush" moniker to refer to their official products. We'll report back if and when more interesting trademark applications pop up from the gaming giant.