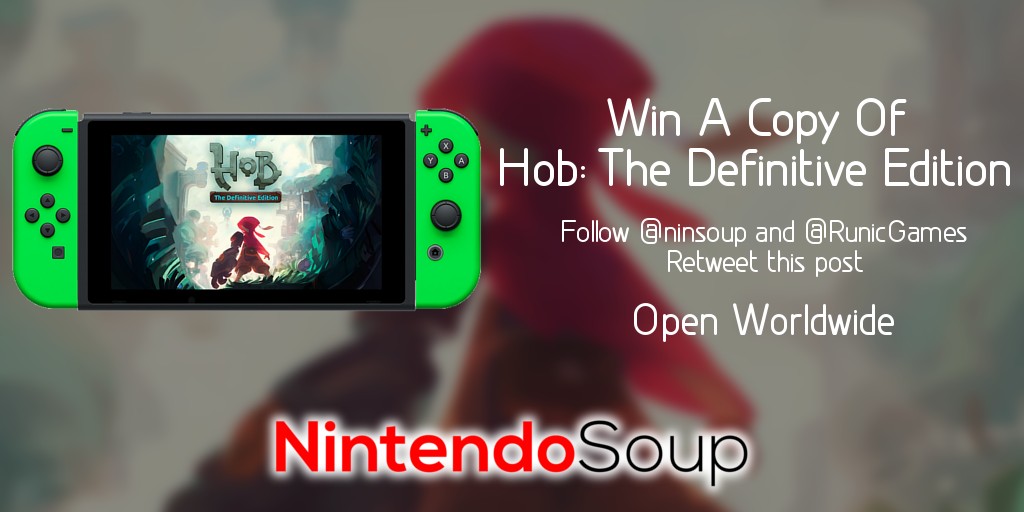 NintendoSoup Giveaway: Hob The Definitive Edition For Nintendo Switch
NintendoSoup Giveaway: Hob The Definitive Edition For Nintendo Switch
Hey everyone! Welcome to NintendoSoup's 47th giveaway.
This week, we've teamed up with Perfect World Entertainment and Runic Games to give away 5 copies of Hob: The Definitive Edition for Nintendo Switch.
There are two ways to enter the contest – follow the instructions on Facebook and/or Twitter.
Click here to enter on Twitter.
Giveaway ends May 27, 2019 6:00am Pacific Time. 4 winners will be randomly chosen on Twitter and 1 winner on Facebook. Prizes come in the form of a download code redeemable on the North American region Nintendo Switch eShop. Open worldwide.
Good luck!