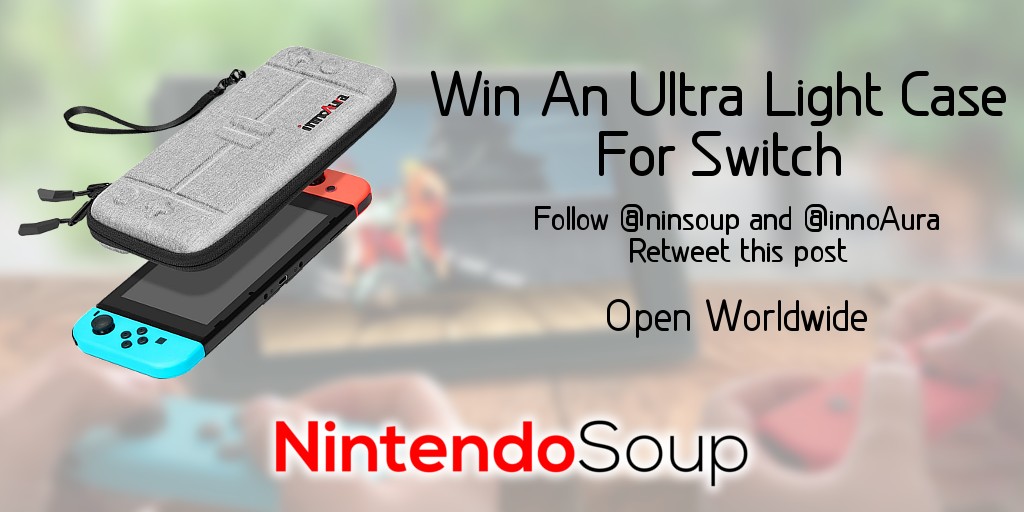 NintendoSoup Giveaway: InnoAura Ultra Light Case For Nintendo Switch
NintendoSoup Giveaway: InnoAura Ultra Light Case For Nintendo Switch
Hey everyone! Welcome to NintendoSoup's 38th giveaway and first giveaway of 2019
This month, we're giving away an Ultra Light Case for Nintendo Switch from InnoAura!
There are two ways to enter the contest – follow the instructions on Facebook and/or Twitter.
Click here to enter on Twitter.
Giveaway ends January 22, 2019 6:00am Pacific Time. 1 winner will be randomly chosen. Open to everyone worldwide.
Good luck!