Over 1000 People Are Working On Pokemon Sword And Shield
Over 1000 People Are Working On Pokemon Sword And Shield
In the latest issue of Game Informer, Game Freak touched on the head count of those working on Pokemon Sword and Shield.
According to the studio, around 1000 people are working on Pokemon Sword and Shield. Previously, about 500 people worked on Pokemon Sun and Moon, so the number of developers have doubled for their first home console entry.
Check out the full words below: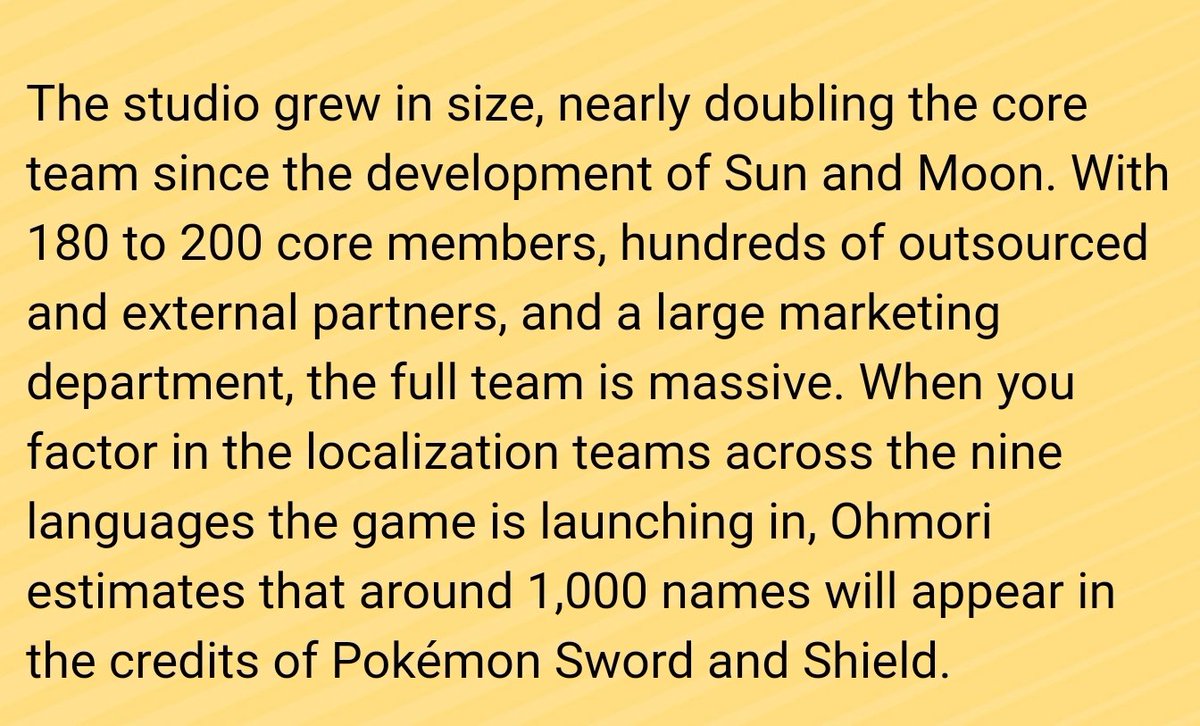 "The studio grew in size, nearly doubling the core team since the development of Sun and Moon. With 180 to 200 core members, hundreds of outsourced and external partners, and a large marketing department, the full team is massive. When you factor in the localization teams across the nine languages the game is launching in, Ohmori estimates that around 1000 names will appear in the credits of Pokemon Sword and Shield."
What do you think? Let us know in the comments.
Thanks, Brandon.