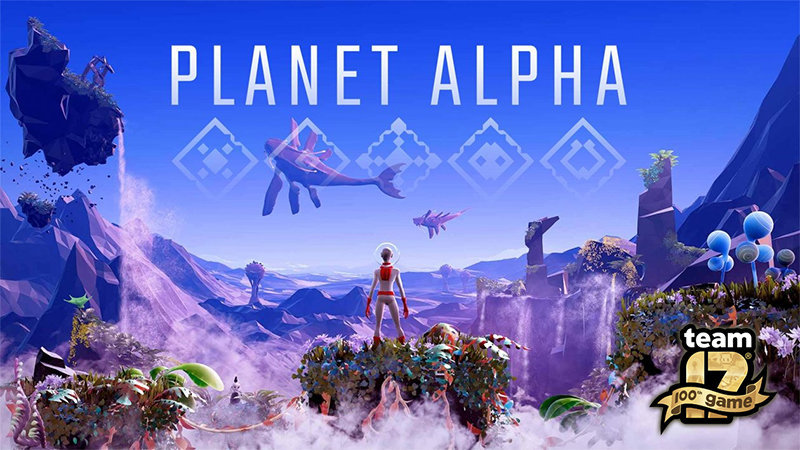 PLANET ALPHA Out Now for Nintendo Switch
PLANET ALPHA Out Now for Nintendo Switch
Team17's latest Sci-fi adventure is now available for Nintendo Switch!
PLANET ALPHA releases on Nintendo eShop today for £15.99/$19.99. Embark on a quest for survival after getting stranded on a mysterious (yet beautiful) planet!
Check out the launch trailer below!
4th September 2018, UK – Team17, a global games label, creative partner and developer of independent, premium video games and Denmark based independent developer Adrian Lazar of Planet Alpha ApS game studio are excited to announce the release of atmospheric sci-fi platform adventure game, PLANET ALPHA. 

PLANET ALPHA is the debut game from small, core team of 3 developers based in and around Denmark. Together they have spent years of development combining fast platforming, challenging puzzles and stealth moments with a unique art-style to create an unforgettable experience.

The launch marks a momentous occasion for veteran developer and games label Team17 as their 100th release since company was founded in 1990.

Taking place upon a beautiful, alien world PLANET ALPHA is filled with mystery and danger. Pursued by relentless enemies, you must harness the power of night and day as you struggle to survive.

Marooned on an Alien World…
You have awoken on a strange alien world. Injured, alone and stranded you venture across this foreign land, navigating beautiful and varied terrain as you try to stay alive.


Power Over Night and Day
The world of PLANET ALPHA is affected by the solar cycle, and as you progress you'll discover a unique gift – you can manipulate the time of day and use it to your advantage.


Unlock the Mysteries of PLANET ALPHA
Explore a unique world and piece together your story. What will you discover on PLANET ALPHA?


PLANET ALPHA is available to download from today for Xbox One, PlayStation 4, Nintendo Switch™ and PC via Steam for just £15.99 / $19.99 / 19,99€. Limited time launch discounts will be available, please check your local digital stores for availability and conditions.