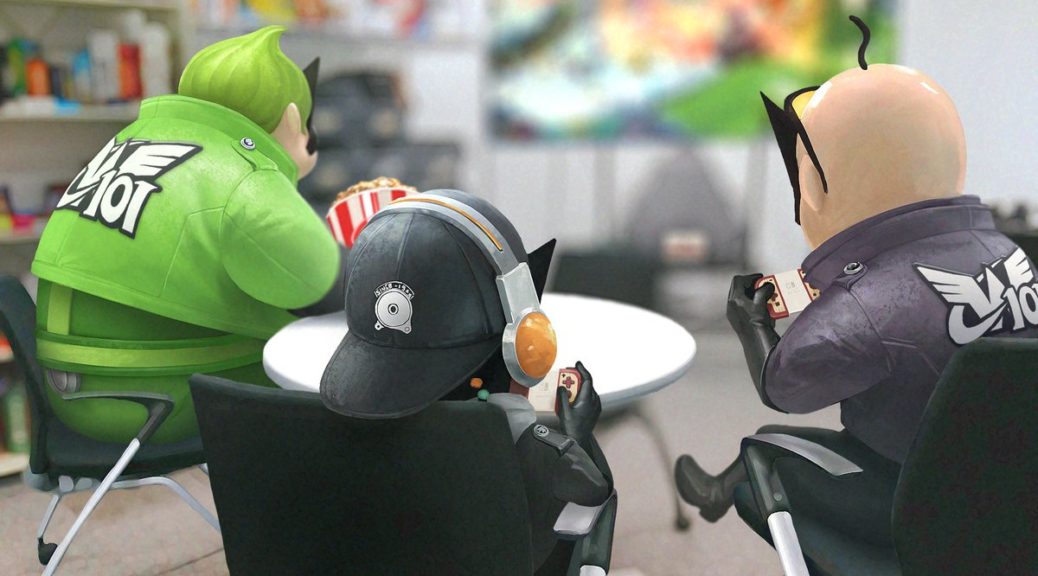 Platinum Games may be teasing a Wonderful 101 game for Nintendo Switch
Platinum Games may be teasing a Wonderful 101 game for Nintendo Switch
A few days ago Platinum Games recently opened an official Twitter account for Japanese fans, and have been keeping fans in suspense with a new piece of Bayonetta artwork, which people claim is a teaser for a Bayonetta Switch game.
The company has tweeted two new images, and one image in question may be teasing a brand new The Wonderful 101 game for Nintendo Switch.
#ザ・ワンダフルワン・オー・ワンが好きならフォローしていいよ

わが社のゲームコーナーにワンダ・ディレクターたちが遊びに☺️うちのキャラクターモデリングアーティスト・舟橋が描きました

舟橋が過去に描いたヴォークン、イモータ、チューギのイラストもアップしとこうっと!ネタバレあり? pic.twitter.com/jSK1Tx5bMh

— プラチナゲームズ公式アカウント[NEW] (@platinumgames_j) July 6, 2017
The first image features characters from The Wonderful 101 holding what seems to be Famicom themed Joy-Con while playing The Wonderful 101. Zooming in just below the TV monitor appears to be a Famicom themed Nintendo Switch Dock.
If this isn't an outright teaser for The Wonderful 101, I don't know what else is. Let's hope they are working on it!